Footfall fell 1.5% year on year in June as the fundamental shift in shopping habits drives a sustained reduction in shopping numbers.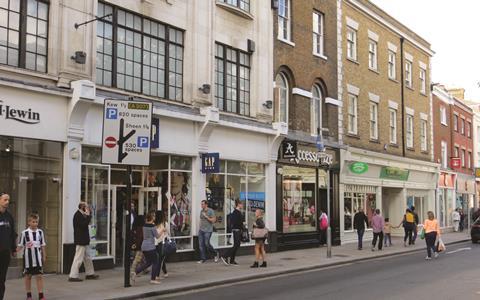 All regions of the UK recorded a decline in footfall in June as both shopping centres and high streets reported a decline, according to BRC-Springboard.
High streets recorded the biggest decline as footfall fell 2.8%, while shopping centres fell 2.4%.
The decline in footfall comes despite the BRC unveiling figures last week showing that retail sales for June recorded the strongest growth in 18 months.
However, retail parks fared better with a 2.8% increase in footfall.
British Retail Consortium director-general Helen Dickinson said: "This is a clear demonstration that the re-invention of the high street is far from complete.
"The process of creating multi-use destinations in the heart of our towns and cities needs to continue in earnest if people are going to be drawn back to the high street. This has happened in some areas, but the energy and effort behind sharing best practice needs to be redoubled."
Springboard marketing and insights director Diane Wehrle believes the drop in footfall is "undoubtedly a function of the continuing dilution of shopper numbers through online trading".