Retailer and operator Everything Everywhere, the company created from the merger between T-mobile and Orange, will launch a contactless payment service that allows customers to pay on the mobiles by early summer.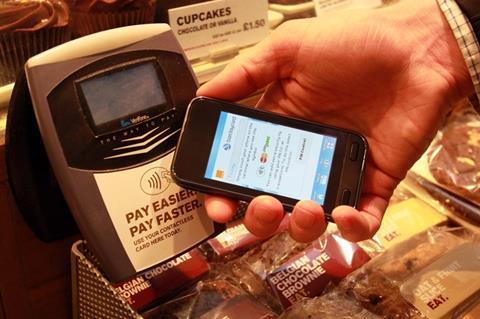 The operator will launch a service in partnership with Barclaycard that will allow Orange and Barclaycard customers to wave their mobile against a contactless reader to make payments of up to £15 in over 40,000 stores.
The service will initially be launched on the Orange brand with the option to launch it on T-mobile kept open as the company reviews the service.
Everything Everywhere chief development officer Gerry McQuade said: ""We're making something that's been talked about for many years a reality and, very soon, using your mobile to buy a sandwich, a cinema ticket or, in time, even something bigger like a computer will simply be the norm."
Barclaycard Consumer Europe CEO David Chan said: "The launch proposition will focus on an industry backed, SIM-based approach to payments ensuring enhanced security for customers, as well as to initially provide a single point of customer care contact."
MasterCard will provide the payment capability for the contactless mobile transactions. Near-field communication technology, that can beam and receive information at a distance of up to 4 inches, will be used to deliver the contactless payment service. Apple has been rumoured to launch this technology in its next generation of iPhone and iPad, as reported by the Financial Times.
There are 42,500 live Barclaycard contactless terminals in retail outlets, including cafes such as Pret a Manger and EAT and Little Chef and The Co-operative, who will launch contactless payment in 100 Co-operative food stores this year.
Orange and Barclaycard have already partnered to create a contactless co-branded credit card and have plans to launch a contactless Orange Cash prepaid payment card.