Retail news round-up on April 14, 2015: Allan Leighton faces pressure over Co-op boardroom plans, early Easter propels retail sales growth and Asda's search for a new chief operating officer begins.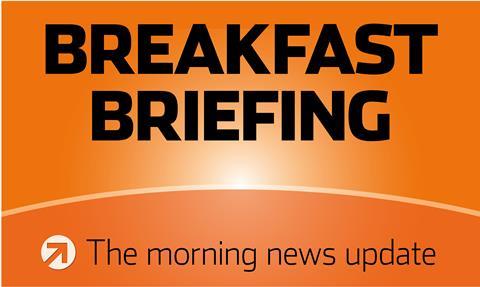 Allan Leighton under pressure to reverse Co-op boardroom plan
The Co-operative Group's new chairman Allan Leighton is facing immense pressure to reverse the way its board members are being appointed, The Guardian reported.
Leighton is being urged to overturn a decision to put forward just three candidates for election at next month's annual general meeting for three boardroom seats, rather than fielding all six candidates selected by representatives of the Co-op's six million members.
The process has been described as 'theft of Co-operative democracy' by a leading expert on the Co-operative movement. It comes as the supermarkets and funeral homes business attempts to overhaul the way it is run following the scandal in its banking operations in 2013, which drove the business to a £2.5bn loss for that year.
Early Easter propels fastest retail sales growth in a year
Retail spending rose 4.7% in March – the biggest year-on-year increase since April 2014 – driven by an earlier Easter and robust consumer confidence.
According to the British Retail Consortium-KPMG Retail Sales Monitor, like-for-like retail sales surged 3.2% in the five weeks to April 4, which includes Good Friday.
Food sales enjoyed the biggest increase since July 2013 as the figures were "flattered" by the timing of Easter.
Asda begins search for chief operating officer
Asda has begun the search for a new chief operating officer to replace Mark Ibbotson, who moved to parent company Walmart.
Ibbotson, who was responsible for IT and distribution, became senior vice-president for innovation at US retail giant Walmart earlier this year.
The Financial Times reported that the new chief operating officer would strengthen Asda's board and become a candidate to potentially replace current boss Andy Clarke.