Retail news round-up on November 18, 2014: Store closures 'only option' for big four; Primark to re-launch Farrell menswear brand; Farfetch.com launches click-and-collect service; and Yours Clothing to expand into Scotland and Ireland.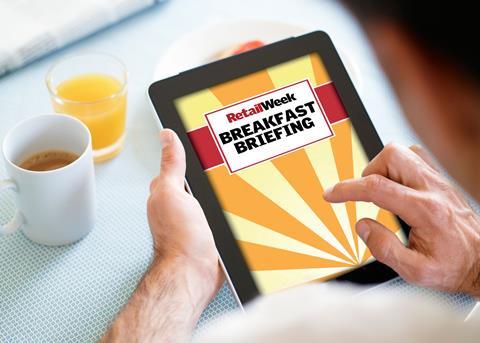 Store closures 'only viable option' for big four in UK
Goldman Sachs analysts have warned the UK's biggest supermarket groups must shut down one in five stores to turn around their performance, The Telegraph reports. If the major food retailers are to increase profits again, closing shops is the 'only viable solution', according to analysts in a damning report on the grocery industry.
Primark to re-launch Farrell menswear brand
Clothing retailer Primark is poised to re-launch Robbie Williams-owned menswear label Farrell on November 20 across 15 outlets in the UK and Europe, The Drum reported. The collection encompasses items based on heritage design such as polo shirts, double-breasted pea coats, tweed jackets and slim leg tailored jeans.
Farfetch.com launches click-and-collect service
Luxury online marketplace Farfetch.com has introduced a click-and-collect service allowing shoppers to order goods from one store and collect it from another, according to Drapers.
More than 100 independent boutiques from across the world, including Feathers in London, have teamed up for the service, which will gives customers the option to get alterations, fittings, and returns on their Farfetch purchases from the nearest participating boutique selling on the site.
Farfetch has also hired its first creative advertising agency as it seeks to boost brand awareness in key markets, The Drum reports. Farfetch has hired Droga5 Europe to its global ad account to create a print, digital and experiential campaign to help build the brand.
Yours Clothing eyes 25 UK stores in 2015
Plus-size womenswear retailer Yours Clothing is to expand into Scotland and Ireland next year, as it eyes opening up to 25 outlets across the UK, Drapers reports. The firm aims to have around 120 to 130 stores in the next two and a half years.
shopper numbers, with December expected to bring an 8% annual jump in footfall. Retail parks are predicted to continue to outperform high streets and shopping centres this Christmas, with out-of-town benefitting from the rising popularity of click and collect.