Retail news round-up on June 16, 2015: Orion eyes Tesco's Homeplus; Gap reveals store closure plans; Paperchase rolls out loyalty scheme and more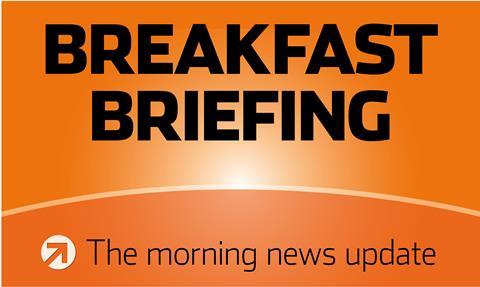 Orion eyes bid for Tesco's Homeplus
South Korean snack manufacturer Orion is considering a foray into retail with a bid for Tesco's South Korean business Homeplus, Reuters reported. Homeplus is valued at about $6bn (£3.9bn). Orion, which makes the Choco Pie dessert said no final decision has been taken about whether to make a formal offer.
Gap to close quarter of stores in North America
Gap is to shut a quarter of its North American stores over the next few years and cut 250 jobs at its headquarters in San Francisco. The fashion retailer plans to close 175 of its 675 shops and 140 of the closures will take place this year.
Paperchase rolls out loyalty card
Stationery and greeting cards retailer Paperchase has rolled out a loyalty card programme after a successful trial in Scottish stores. The TreatMe scheme offers customers benefits such as birthday discounts.
CVS to buy Target's pharmacy business
Target is to sell its pharmacy and clinics business to CVS Health for $1.9bn (£1.2bn. CVS will take control of 1,660 pharmacies in 47 states through the deal, and stores will be rebranded to its fascia. Target's 80 clinics will be renamed MinuteClinic and CVS will open up to 20 new clinics in Target stores following the acquisition.