Retail news round-up on October 23, 2014:Tesco confirms it has overstated profits by £263m as chairman prepares to stand down, Debenhams profits slump 20%, Number of staff per store falls to record low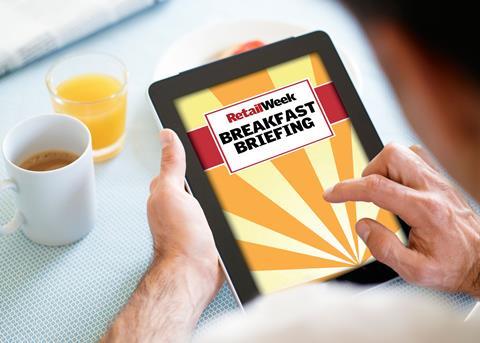 Tesco confirms it has overstated profits by £263m as chairman prepares to stand down
Tesco has confirmed it overstated profits by £263m as the Deloitte investigation found that there have been similar practices in previous reporting periods.
The accounting scandal has led to chairman Richard Broadbent announcing that he will step down from the grocer.
The Deloitte investigation found that the current and prior practices "appear to be linked as income pulled forward grew period by period".
Tesco in September initially estimated that it had overstated profits by £250m "due to the accelerated recognition of commercial income and delayed accrual of costs in the UK food business", Broadbent said.
Broadbent said: "I will begin now to prepare the ground to ensure an orderly process for my own succession. My decision reflects the important principle of accountability on behalf of the Board and will support the company to draw a line under the past as it enters the next phase of its development."
Debenhams profits slump 20% as sales edge up
Department store group Debenhams has revealed a 20.6% slump in full year group underlying pretax profits, in line with market expectations.
Debenhams profits came in at £110.3m. Group like-for-like sales were up 1% in the year to August 30 and gross transaction value increased 1.7% to £2.82bn.
Online sales were up 17.6%, representing 15.3% of Group sales. Online EBITDA increased 20.5%.
Debenhams chief executive Michael Sharp said: "After the challenges we faced in the first half, everyone in the business has been focused on addressing the issues we identified and on delivering on the priorities we set out in April to deliver long-term sustainable growth. Our performance in the second half reflects this with operating profit up on the previous year.
"We achieved higher full price sales and fewer days on promotion as a result of greater clarity on our promotional calendar resulting in an improved gross margin."
Number of staff per store falls to record low as shopping habits change
The number of full-time staff per store fell to a record low in the third quarter as retailers shifted to smaller-format stores.
The BRC-Bond Dickinson Retail Employment Monitor revealed full-time equivalent jobs fell by 1.3% during the quarter despite a net rise in the number of stores.
Research showed a net increase of 505 stores in the third quarter as grocery retailers invested in smaller-format stores to increase their convenience propositions.
Non-food retailers contributed marginally to the 2.9% increase in stores for the first time in at least two years.
The number of full-time staff per store has now hit the lowest level since the inception of the monitor in 2008.