Retail news round-up on October 7, 2014: Tesco chairman mulls resignation, TPG considers buying Tesco's Dunnhumby and Debenhams hands floor space to Mothercare and Monsoon.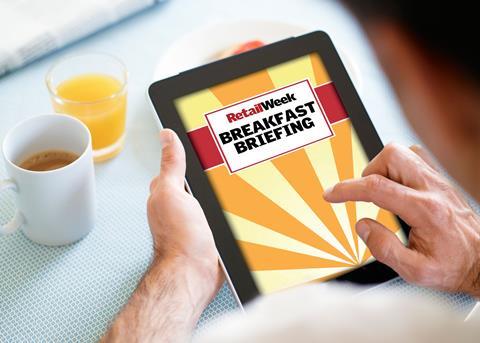 Tesco chairman Richard Broadbent considers resigning
Tesco's chairman Richard Broadbent is considering stepping down after the investigation into chain's accounting practices is complete, the Wall Street Journal reported. Broadbent would be ready to resign, if the time was right.
Broadbent has hinted to the board members that the right time for his departure might come after the accounting firm Deloitte completes its investigation of profit overstatement.
TPG looks to buy Tesco's clubcard arm Dunnhumby for £2bn
US buyout firm TPG is exploring a £2bn acquisition of Dunnhumby, the Tesco-owned company behind the grocer's Clubcard loyalty scheme, according to Sky News. The private equity giant made an approach several months ago to Tesco about the buyout. Tesco is understood to be examining its continued ownership of Dunnhumby as part of a broader review of its business.
Other private equity firms and big marketing services holding companies are also expected to join the bidding if a formal auction gets underway.
Debenhams hands floor space Mothercare and Monsoon
UK department store chain Debenhams is giving floor space to high street names Mothercare and Monsoon, The Guardian reported. The retailer is trying to make its stores more appealing to shoppers rather than running promotions and discounts.
Bestway Group officially acquires Co-op's pharmacy business
UK cash and carry firm Bestway Group has officially completed its £620m acquisition of the Co-operative Group's pharmacy business, reports Herald Scotland. The Co-op's pharmacy business has around 770 branches across the UK and more than 7,000 employees.