Retail news round-up on November 19, 2014: Tesco board unhappy; Retail sales in Scotland down; B&M in talks with retailers; UK inflation accelerated; and more.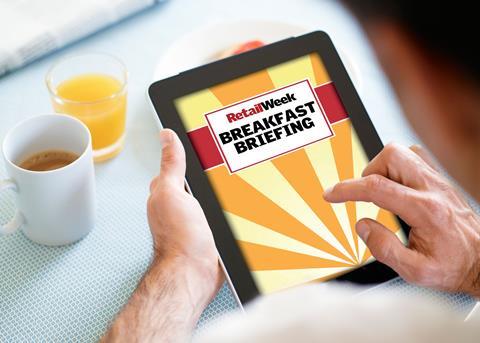 Tesco board unhappy with PwC over profit scandal
UK's biggest grocer Tesco could be on the verge of dumping its auditor of 31 years over its apparent failure to identify the accounting problems that led to one of the largest scandals ever to hit the supermarket retailer. The Independent understands that the chain's board members are furious with PwC's response to the fallout, since a £263m profit shortfall was revealed two months ago.
A new auditor is being lined up for 2016, but sources close to the company say this could be moved forward to next year. A source said: "To say the board is not happy with PwC is putting it mildly. When board members saw reports that PwC auditors claimed the problems had been really well hidden by Tesco employees, it felt to them that they were being thrown under a bus."
Retail sales in Scotland down 1.2% in October
Scottish retail sales fell 1.2% in October compared to the same month of last year, driven by the on-going weakness in the food category, according to The Scottish Retail Consortium. The survey revealed that food sales fell 2.7% year-on-year, while non-food sales were unchanged from that in October 2013. Gaming and home accessory retailers enjoyed relatively strong trading. Over the three months to October, retail sales were down 1.6% year-on-year.
Carphone Warehouse appoints Brothers and Sisters
UK mobile phone retailer Carphone Warehouse has selected Brothers and Sisters to manage its digital and content work estimated to be worth around £10m, The Drum understands. The news, which marks the brand's first dedicated content marketing agency, comes as Dixons Carphone kicked off a review to consolidate its £90m media business following the merger in August this year.
B&M in talks with six UK retailers to purchase stores
UK discount store chain B&M European Value Retail is in talks with at least six major British retailers to buy stores from them. "There are at least six retailers that are in active negotiations with us on right-sizing their estates," the firm's chief executive Simon Arora told Reuters, declining to name them.
UK inflation accelerated slightly to 1.3% in October
According to the Office for National Statistics, inflation in the UK surged last month from a five-year low, Reuters reported. Consumer prices increased an annual 1.3% in October. Many economists predict inflation will resume its decline soon, in part because of falling oil prices.
Transport costs slumped in October, pushing up the overall yearly inflation rate. Higher prices for computer games also contributed to inflation's rise. Food and non-alcoholic beverage prices went down 1.4%.