Retail news round-up on October 1, 2015: Tesco chairman says no overseas sales being discussed and Ocado to charge 5p for grocery bags.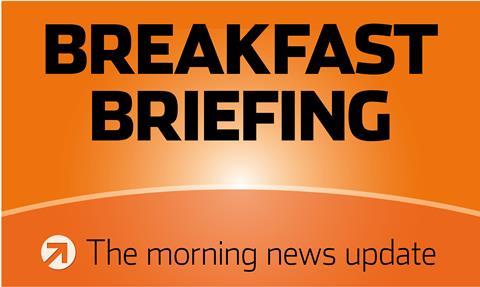 Tesco not discussing further overseas sales
Tesco's chairman John Allan has said that the grocer has not discussed big overseas disposals.
Allan's response came in a shareholder meeting in central London where investors approved the retailer's $6.1bn (£4.03bn) sale of its South Korean unit Homeplus to private equity firm MBK Partners.
"At the moment our intention is to hold what we have and to develop it and make the very best of it," said Allan.
He did, however, add the caveat: "I can envisage circumstances under which that might change."
Allan refused to rule out any fundraising but added: "actually we want to get our balance sheet in shape as much through our own efforts as we can, without calling on shareholders to put more of their money into the company."
Ocado to impose 5p charge for single-use plastic carrier bags
Online grocer Ocado is to start charging its customers 5p for plastic carrier bags, following legislation set out by Defra that takes effect from October 5.
The upmarket retailer sent an email to its shoppers to alert them to the new Government ruling.
The proceeds from the bags will go towards "good causes" including its Bag Recylce Bonus, where customers will be given 5p in exchange for any carrier bags they give back to Ocado to recycle, the supermarket group said.
Suzanne Westlake, head of corporate responsibility at Ocado, told The Mirror: "With our natural advantage in this area, our business model is built around efficiency and low waste.
We've been operating a closed loop recycling scheme for many years now and our drivers have always taken back plastic bags – both our own and others – during a delivery, which we then make into new bags."
From October 5, any retailer with more than 250 employees nationwide will have to impose a 5p charge for plastic bags.