Retail news round-up on October 29, 2014: Tesco to sell private plane; Aldi and Lidl continue to rise; M&S promotion results in delays.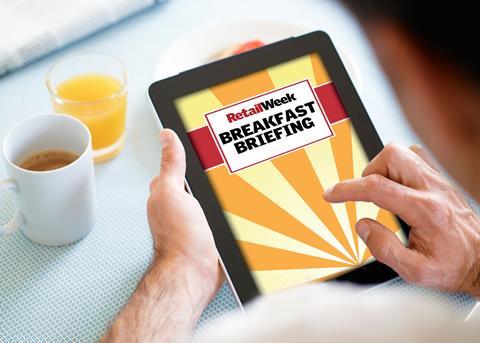 Tesco eyes sale of private plane
Tesco has put up a 14-seater Gulfstream G550 private jet for sale on the market, in a deal worth nearly $35m (£22m), The Telegraph reported. The plane, powered by two Rolls-Royce BR700 engines, has also been enhanced with a lightning sensor, external camera system, runway awareness advisory system and Honeywell MCS-7000+ SATCOM communications system. The grocery retailer is looking to offload its five-strong fleet of aircraft after it found a £263m shortfall in its profits.
Aldi and Lidl continue to rise in Irish grocery market
According to Kantar Worldpanel figures, German discounters Aldi and Lidl increased their sales by over 14% year-on-year in the Irish grocery market. In the 12 weeks to October 12, Aldi's sales rose 14.3%, while Lidl's were 14.9% higher. Of the other major supermarkets, SuperValu was the only one to improve when compared to the same period last year, increasing its sales by 0.2%.
Tesco's sales fell almost 5%, a lower drop than in recent months, with Dunnes' sales declining 0.4%. Tesco still has the largest market share of the big supermarkets at just over a quarter, while SuperValu has the second largest at 24.6%.
M&S promotion offer results in delayed deliveries
Customers who shopped online with Marks & Spencer last weekend have been left in limbo after a 'friends and family' deal caused a backlog in its post room. Shoppers on the retailer's mailing list received a 20% discount code and were told they could pass the deal to family or friends. The offer proved so popular that it left staff unable to send out all the deliveries, The Telegraph understands.