Retail news round-up on April 21, 2015: Which? calls for action on "misleading" supermarket prices, Tesco staff pensions come under threat, Morrisons' fashion boss exits and more.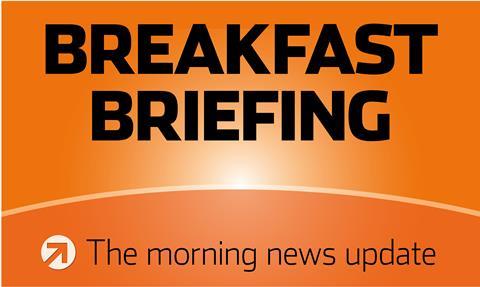 Legal move against 'misleading' supermarket prices
Which? has called on the competition and markets watchdog to take action over "confusing and misleading" supermarket prices.
According to BBC News, the consumer group has launched a "super-complaint", a legal move which means the Competition and Markets Authority (CMA) must respond within 90 days.
Which? is concerned about special offers, difficulty in comparing prices and shrinking pack sizes without any corresponding price reduction.
The British Retail Consortium (BRC) said it did not accept the implications of the complaint but would "examine closely the content of this super-complaint."
The BRC's Tom Ironside said: "The examples set out are very specific in nature and are not in any way indicative of broader systemic problems across the retail industry."
Tesco staff pensions under threat
Tesco has written to its 300,000 staff outlining plans for the future of the supermarket's pension scheme as it looks for ways to plug an estimated £5bn black hole.
In a letter sent to staff, seen by The Independent, Ruston Smith, the company's pensions director, said: "In January we announced our plans to consult on closing our existing pension scheme and replacing it with a new scheme… These proposed changes would allow us to continue to protect any pension you have already built up and allows us to continue to offer a competitive pension for colleagues in the future.
"We appreciate that this is a significant change, which is why we are committed to listening to your views before any changes are made."
It is not yet known what Tesco plans to do, as the letters have not yet arrived at staff's homes, but unions are preparing for the worst.
Restructuring eliminates Morrisons' fashion boss
Embattled grocer Morrisons has lost two more executives as new boss David Potts presses on with a wide-ranging restructuring programme.
The supermarket giant's fashion boss Tim Bettley has become the latest to leave the retailer. The Mail on Sunday reported that Bettley, who was hired to set up the Nutmeg clothing business, was given news of his exit over the phone.
Meanwhile customer director Crawford Davidson, who launched Morrisons' Match & More loyalty card last year, has been made redundant after two years in the job.
Clipper Logistics to help in Pep & Co UK store openings
Pepkor UK Retail has penned a deal with Clipper Logistics to support the UK launch of its fashion stores, London South East reported.
Under the terms of the agreement, Clipper will offer warehousing returns management and other logistics services for the Pep & Co fashion chain from its Swadlincote distribution centre. Financial details remain undisclosed.