Retail news round-up on October 26, 2015: Sainsbury's boss slams changes to Sunday trading laws and M&S chief not standing down for at least two years.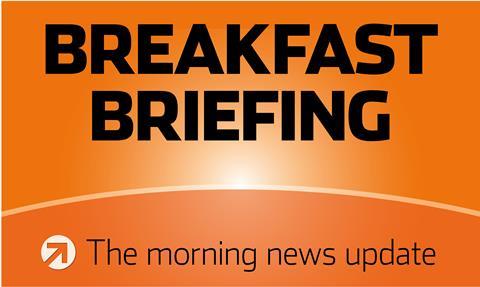 Mike Coupe criticises plans to change rules of Sunday trading
Sainsbury's boss Mike Coupe has attacked the Government's proposal to shake-up the Sunday trading laws, The Guardian reported.
The grocer's chief executive said the planned changes would be open to interpretation and abuse, while adding that there is a lot of complexity in the way it's being framed.
Coupe said the current rules worked well and were "a happy British compromise".
"There's no customer demand for it, or colleague demand for it as far as we are concerned. The current rules work," he said.
"If it's going to be localised there needs to be some guidelines, some rules enshrined in law [about] whatever a zone actually comprises. I want to see a legally enforceable definition of a zone," Coupe added.
Lobby groups warn not to use devolution to sidestep business rates overhaul
UK business groups are coming together to warn the Government to not use devolution plans as an excuse to abandon an overhaul of business rates.
"There is now a real concern among those industries disproportionately punished by the tax that devolution is seen by Government as the great panacea to the tax's many inequities," said the British Retail Consortium.
A Treasury spokesman said the Government still aimed to report back on business rates by the end of the year, as planned. However, the lobby groups emphasised that with two months left the signs were not promising.
M&S chief Marc Bolland quashes his exit rumours
Marc Bolland has committed to continue for at least another two years as the chief executive of Marks & Spencer, dismissing perennial speculation about his future at the struggling chain.
It is understood that Bolland has told the board that he is planning to stick around because he believes his turnaround efforts are beginning to pay off.
His decision will delay an expected power struggle between senior M&S executives.
Contenders for the top job are thought to include Steve Rowe, who was recently put in charge of the group's clothing division and homewares, and Laura Wade-Gery, who heads the stores and online division.