Retail news round-up on September 5, 2014: Selfridges opens first cinema in store, eBay hit with a technical hitch and Laura Ashley reveals profits and sales up in first half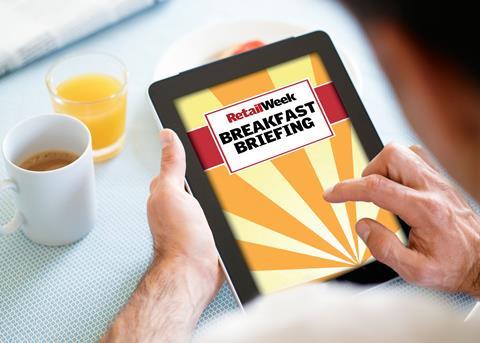 Selfridges to open first cinema in store
High street department store chain Selfridges will open its first in-store cinema. It will initially screen films tied to the store's Masters campaign where 12 influential fashion designers will choose their favourite films which will go on to be screened. This selection will encompass The Virgin Suicides and Withnail and I.
The cinema, in collaboration with the independent chain Everyman, opens today, where it will screen Sixties films Breakfast at Tiffany's and Breathless, as well as 2014 box office hits The Grand Budapest Hotel and The Wolf of Wall Street. The cinema is scheduled to run until spring 2015.
EBay hit by technical outage
Online retailer eBay was been hit by another technical glitch, this time affecting users in the US, the UK, India and Europe with many facing difficulty signing in to the site, The Drum reported. Account holders say that they cannot log-in to their accounts and are instead being prompted incorrect password alerts.
EBay spokesman Ryan Moore, blaming the latest down-time on scheduled server maintenance, told the BBC, "We're working to resolve this issue quickly and will continue to keep our customers updated. We apologise for any inconvenience to our users."
Laura Ashley profits and sales up in first half
Laura Ashley revealed pre-tax profits up 14.9% to £8.5m in the 26 weeks to July 26. Pre-tax profits excluding exceptionals increased 9%. Like-for-like sales jumped 1.2%, while total group sale grew 4.9% at the fashion and homewares retailer. Laura Ashley said the performance was driven by its international business, which grew 13.6% and its online businesses where sales jumped 6.1%. It added that in the five weeks to August 30 like-for-likes had grown 8%, taking the cumulative like-for-like performance for the year to 2.3%