Retail news round-up on June 9, 2015: Pets at Home's biggest shareholder to halve stake, retail sales remain flat in May, Tesco invites bids for South Korean business and more.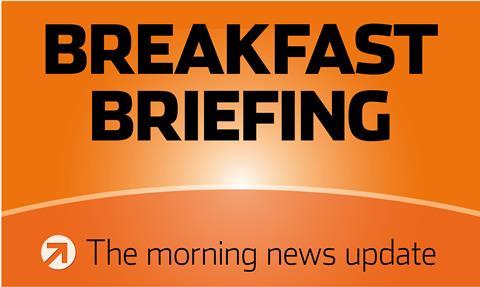 KKR to almost halve stake in Pets At Home
Kohlberg Kravis Roberts (KKR), the biggest shareholder of Pets At Home, is to nearly halve its 46.8% holding in the retailer, The Telegraph reported. The US-based private equity firm revealed its intentions to place 108m shares in the pet care and products business worth £300m at current prices or sell 21.6% of its issued shares.
Retail sales flat during May
On a like-for-like basis, retail spending was unchanged last month, compared with a 2.4% annual fall in April. Total retail sales rose 1.1% in May over a year earlier thanks to a recovery in the property market. Furniture sales were the strongest last month since July of last year, excluding distortions caused by the timing of Easter, revealed British Retail Consortium/KPMG survey.
Clothing and footwear sales declined by the most since September, hit by cool weather last month and by a surge in sales in May last year. Food sales stabilised after a weak six months.
Tesco invites six firms to bid for South Korean unit
Tesco has invited about six private equities including KKR & Co and Carlyle Group to bid for its South Korean unit, valued at about $6bn, people familiar with the matter told Reuters. The grocery retailer and its advisor HSBC sent out an information package with the unit's financial details last week, asking the firms to submit indicative bids later this month, the people added. CVC Capital Partners, Affinity Equity Partners and MBK Partners were also invited to bid.
'Apple Music' launches to take on rivals
Apple has ventured into the streaming music market, with the launch of 'Apple Music'. The service, costing $9.99 (£6.51) per month, comes as the tech giant attempts to combat the rise of streaming services such as Spotify.
Apple has also revealed that retailers including Marks & Spencer and Boots will launch Apple Pay in the UK next month.
Burberry boss could get £50m in share handouts
Luxury label Burberry could award its chief executive Christopher Bailey shares worth up to £50m from free handouts and shares awarded for bonuses over the coming years, according to The Guardian. Bailey has a salary of £1.1m as well as a £440,000 "cash allowance", and in the 2014-15 financial year Bailey received a total of £8m.