Retail news round-up on March 16, 2015: Naked Wines considers stake sale or float; Nick Lansley quits Tesco Labs; and Sir Philip Green demands and new BHS owners agree to top up pension deficit.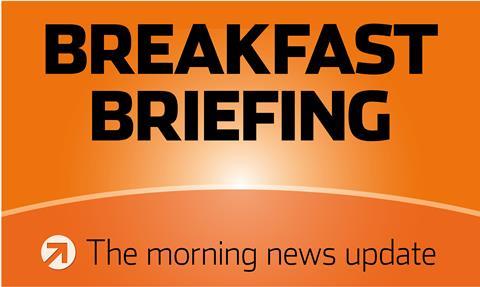 Naked Wines considers stake sale to raise funds for expansion
Online wine retailer Naked Wines is eyeing a stake sale or stock market flotation as part of hunt for new investment to help fund its expansion plans, The Telegraph reports.
The company is leaning towards a sale of a stake at this time. In any deal, Naked Wines could be valued at more than £100m. It is understood the firm wants to open high street stores and tasting rooms for the first time and sign up larger winemakers.
Nick Lansley quits Tesco Labs
Tesco Labs' head of open innovation Nick Lansley has stepped down after a career spanning nearly 30 years with the retailer.
Tesco declined to comment on whether Lansley would be replaced. A spokesperson reiterated that it was 'going through a restructuring process' and was not able to confirm if the role would be scrapped completely, reports The Drum.
Not a single retailer accredited Living Wage employer
Retailers have come under fire after investigations by The Independent revealed that not a single high street retail chain has guaranteed staff the living wage. Retailers are conspicuous by their absence from the list, with even 'ethically' branded chains such as John Lewis and the Co-operative not signed up.
Neil Jameson, director of Citizens UK, said: "Not a single high street retailer has accredited as a Living Wage employer, despite posting huge profits, whilst we, the taxpayers, help top up the wages of their low-paid staff through in-work tax credits."
BHS owners and Sir Philip Green agree to top up pension deficit
Sir Philip Green, who last week offloaded his loss-making BHS to Retail Acquisitions for just £1, has demanded written assurances from the new owner that it would not asset-strip the department store retailer.
Retail Acquisitions boss Kevin Smith and Sir Philip have 'mutually agreed' a deal to top up the pension fund, estimated to be at more than £100m, according to the Sunday Telegraph.