Retail news round-up on August 12, 2015: M&S parts company with womenswear boss and lower offers for Tesco's Dunnhumby.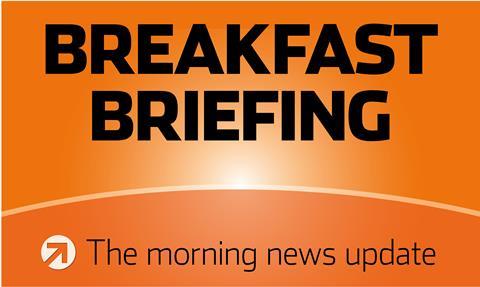 M&S womenswear head exits in latest management shake-up
Marks & Spencer's womenswear boss has left the business just four weeks after its clothing head John Dixon was replaced.
The retailer said that Frances Russell, who was the head of womenswear for nearly three years, has left the company.
The group has promoted Jo Jenkins into the expanded role of director of womenswear, lingerie and beauty. She had been lingerie and beauty director for two years.
The changes are the first wrought by Steve Rowe, who replaced Dixon as head of general merchandise, spanning clothing, shoes and homeware, on July 16.
Dunnhumby's lower than expected profits could prompt lower bids
Tesco's ambitions for the sale of Dunnhumby have been drastically scaled back because bids are to be reportedly slashed due to lower than expected earnings for the data analysis company, The Financial Times reported.
Bidders are understood to be contemplating offers of up to £700m after discovering that the business was less profitable than thought, according to two sources familiar with the auction.
Failure to secure a good price for Dunnhumby would be a significant blow to Tesco's efforts to strengthen its balance sheet.
Bargain Booze looks to step-up social media activity
Bargain Booze has hired social media consultancy Immediate Future to increase its social activity, The Drum reported.
The retailer said bold content, from posts to social visuals, has been created to bring the retailer's personality to life and drive home the message that branded products can be enjoyed at great value prices.
Carol Savage, chief customer officer at Bargain Booze, said: "Social media is the perfect platform for tongue in cheek quips and encouraging banter with our audience. Twitter and Facebook enable us to talk 'one on one' with customers – an opportunity to engage that we cannot miss."