Retail news round-up on October 2, 2015: Lakeland profits double, Sir Ian Cheshire calls for review of living wage and Loaf launches first store.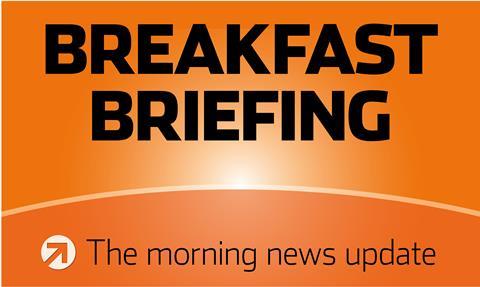 Lakeland profits double as investment 'comes to fruition'
Lakeland has recorded a doubling of full year pre-tax profits and a jump in sales as investments in a distribution centre extension and store revamps paid off.
Pre-tax profits at the retailer increased to £5.5m from £2.5m for the year ending December 31, 2014, while sales during the period increased by 5.5% to £176m.
Lakeland's retail and finance director Bob Granger said: "Previous years of investment for the growth of the business have come to fruition, and coupled with the continued popularity of our product ranges, we're seeing a marked increase in profitability."
Sir Ian Cheshire calls for review of Living Wage
Former Kingfisher boss Sir Ian Cheshire, who is also the Government's lead non-executive adviser to the civil service, has called for review of the living wage to ensure it is not too onerous for businesses.
Cheshire told the BBC the living wage's impact on employment rates and wage costs remains unclear.
He said: "I think the real challenge is in the outer years – when you start to get to £9 and that starts to be a very significant increase.
"You're talking, in some models I've seen inside businesses, of - if you go from here to 2020, wage bills going up maybe 50% or 60%.And that is a very big issue, particularly obviously for people in retail and hospitality."
Starting next April, the minimum wage for those over 25 will rise from £6.70 an hour to £7.20 and then increase again to £9 an hour by 2020.
Loaf moves into bricks-and-mortar with 'Loaf Shack' store launch
Furniture etailer Loaf has opened what it claims to be "the most laid-back store in Britain" as it ventures into bricks and mortar.
The 8,000 sq ft store in Battersea, called Loaf Shack, has been dubbed by the business as "a slowroom, not a showroom", encouraging customers to relax in its 'chill-out areas.'
The store also features a Little Loafers corner for younger visitors as well as a traditional-style ice cream parlour.