Retail news round-up on December 19, 2014: Amazon launches one hour delivery service; Ikea suspends sales in Russia; Christmas delivery delays impact etailers; Consumer confidence dips; Tesco Mobile launches personalised gif shop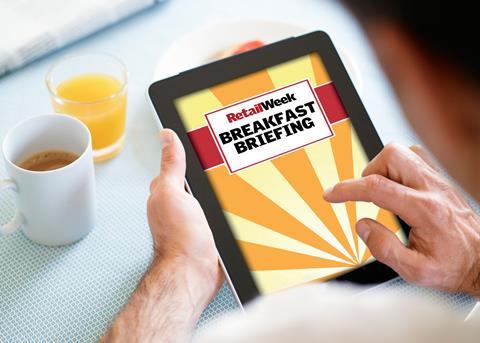 Ebay to pay £22m to retain top executives until spinoff
Five of Ebay's top executives will exit the company when it spins off the payment-processing division PayPal next year. Retaining them until the deal closes will cost the retailer more than $35m (£22m). Chief executive John Donahoe will receive a retention bonus worth about $23m (£14m), depending on the company's performance and stock price when the separation is complete. President of Ebay Marketplaces, Devin Wenig, is expected to become CEO of the new Ebay company. Dan Schulman will be CEO of the stand-alone PayPal payments company.
Amazon launches one-hour delivery service for Manhattan customers
Amazon has initiated the "Prime Now" program offering one-hour delivery service to customers in Manhattan. The program covers shipments of tens of thousands of household goods, including shampoo, paper towels, toys and books. The service will expand to additional cities in 2015, with the program available to Amazon Prime members who pay $99 (£63) annually for fast delivery. Two-hour delivery is free to Prime members and one-hour delivery is available for $7.99 (£5.10). The service is only available to the 10001 ZIP code, a commercial area around Madison Square Garden with roughly 20,000 residents.
IKEA suspends kitchen appliances sale in Russia
IKEA has temporarily stopped sales of kitchen furniture and appliances in Russia because it could not meet increased demand and a large number of customer orders. The retailer said sales of kitchen furniture and appliances will be resumed by December 20. The company also stated that it would begin raising prices in the country due to the recent sharp fall in the rouble
Christmas delivery delays impact e-tailers
The Christmas rush is pressurising internet-only retailers as a surge in orders causes delivery delays. Researchers Mintel predict that European online retail sales will rise 17% to €193bn (£151bn) this year, up from 15% in 2013. However, there is evidence that a greater proportion of this growth is being captured by shops offering customers the option of picking up online orders in store, rather than internet-only sellers.
Consumer confidence dips to nine-month low in December
British consumer morale fell in December to its weakest level since March. The GFK consumer confidence index fell to -4 in December, down from -2 in November. A separate survey on Friday from forecaster CEBR and polling company YouGov also showed consumer confidence fell in December, to the second lowest level in 2014. The survey showed that people are feeling less certain about their employment prospects next year and expectations for household finances are dropping off slightly.
Electrical retailers offer misleading discounts
A study has found that shoppers are being misled by the discounts offered at some of the UK's largest electrical retailers. Consumer group Which? tracked the prices of more than 100 electrical products sold by Amazon, Argos, Currys and John Lewis, finding a number of savings that either did not exist or were much lower than claimed. Which? said that many of the strategies fell within government guidance on special offers because retailers used signs to explain them. But consumer surveys suggest that many shoppers would still be left thinking they had made a bigger saving than was actually the case.
Tesco Mobile to provide XmasGIFS
Tesco Mobile will provide a solution for last-minute Christmas shoppers with an XmasGifs shop. Shoppers are invited to request a personalised gif, which is a moving image, which can then be shared with their friends and family. The full list of gifs created can be seen on Tesco Mobile's Facebook page.
Christmas Day and Boxing Day sales expected to be over £400,000 per minute
Research by Experian and IMRG predicted that sales during Christmas and Boxing Day will be over £400,000 per minute. The research predicts that £636m will be spent online on Christmas Day (£441,000 per minute), while Boxing Day is set to see £748m (£519,000 per minute). The firms also predicted that there will be 142 million website visits to retailers on Christmas Day, while Boxing Day is thought to bring in 167 million visits. The study also found that the consumers are happy to leave online shopping later in the festive season and online shopping is now a leisure activity for customers, with many enjoying browsing and hunting for deals when they have a few minutes.