Retail news round-up on March 20, 2015: Rumours Aldi to go online, Amazon to test drones, Mike Ashley threatens MPs with legal action over his human rights, and more.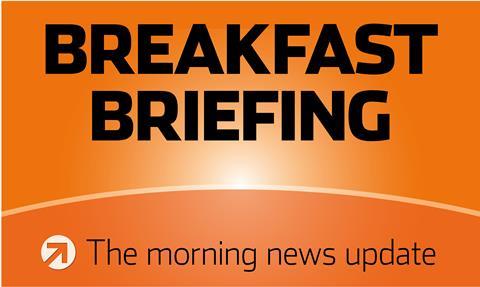 Aldi eyes British online store opening
Aldi is plotting an online grocery store in the UK, according to the Telegraph. The launch would be the German discount retailer's first foray into e-commerce in Europe. Aldi South could go online in other countries including Germany, while sister company Aldi North was considering ecommerce in Spain and Portugal, according to German trade journal Lebensmittel Zeitung.
Aldi South declined to comment beyond saying the German holding group was not currently planning any online trade, referring queries about Britain to the unit there, which was not immediately available to comment.
Amazon gets US nod to test delivery drones
Etailer Amazon has secured approvals from the aviation watchdog to test delivery drones in the US amid public concerns over the safety and privacy implications, according to the Telegraph. The Federal Aviation Administration (FAA) has awarded an experimental airworthiness certificate to an Amazon unit and its prototype drone design, permitting it to conduct outdoor test flights on private, rural land in Washington State. The experimental certificate applies to a particular drone design and the internet retailer must obtain a new certification for test flights if it modifies the drone.
In return, the company must supply monthly data to the regulators, and conduct flights at 400 feet or below and in 'visual meteorological conditions', according to the FAA's certificate. The drone operators must also have a private pilots' license and current medical certification.
Mike Ashley accuses Scottish MPs of 'breaching his human rights'
Sports Direct founder Mike Ashley has threatened MPs with legal action for 'breaching his human rights' after the Scottish Affairs Committee published letters about why he cannot attend a select committee hearing. The parliamentary committee had summoned Ashley to answer questions about the closure of factory in Scotland that cost 200 jobs, the placing 28 USC stores into administration and his use of zero-hours contracts.
According to the Telegraph, Law firm RPC subsequently wrote to the MPs demanding to know 'why you considered you were entitled to publish [the correspondence] without our client's consent'. The committee responded by claiming that it cannot be sued as the publication of the letters is covered by Parliamentary privilege. The committee dismissed RPC's legal threats on the grounds that 'the relevant correspondence does not contain personal or intimate information'.
Topps Tiles to unveil new TV ad campaign
Topps Tiles is set to take a more brand-led approach to its marketing with the launch a new TV advertising campaign this weekend. The UK's largest tile and wood floor retailer has hired creative agency Chapter to devise the new ad campaign and supporting activity throughout the year. Universal Mccann is handling the media, which will run on ITV, Channel 4 and Sky and Gold, according to The Drum.
It is hoped that the shift in approach will help to boost both consideration and brand awareness at a national and local level. It is understood the new approach will see the brand building a more emotional connection with consumers in addition to its price focused promotions.