Join Retail Week and DHL Supply Chain for a Twitter debate on how home and lesiure retailers can improve their online capabilities.
Buying furniture and big-ticket items has traditionally been constrained to bricks-and-mortar environments. For the majority of shoppers, physically going into stores to touch and feel a product, test it out, and have their questions answered by a knowledgeable sales advisor, has been a major part of furnishing their homes.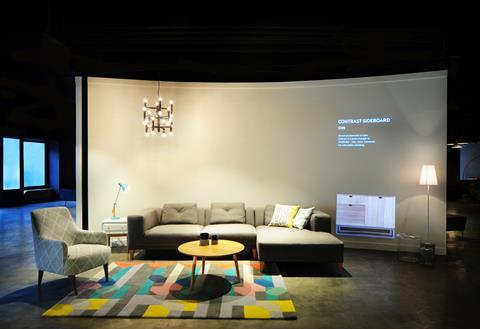 But things are changing. In light of new research that shows 44% of consumers would purchase a sofa online, rising to over 60% for 18 to 34 year olds, how can retailers transform their front- and back-end online capabilities in order to meet shoppers' increasingly demanding expectations?
Join @retailweek and @DHLsupplychain on November 12 at 12.30pm to debate the best methods of growing furniture and big-ticket ecommerce sales and how to adapt to the changing way consumers are shopping the category.
Share your views and take part by using the hashtag #optimizingonline
The Twitter debate will cover key topics including:
Digital tools – How investment in innovative new technologies is bringing in-store capabilities online
Evolving path to purchase – Exclusive research revealing consumer's shifting buying habits for home and leisure items
Delivery demands – Could operating an integrated and more flexible supply chain help home and leisure retailers meet consumers' increasingly complex delivery expectations?
Follow the hashtag #optimizingonline to take part.