Rising and unpredictable energy prices are homeowners' biggest fear across Europe, according to Kingfisher's European Home Report.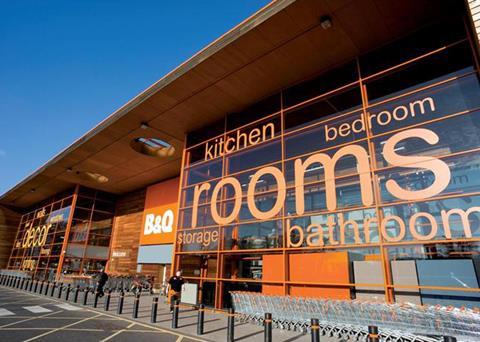 The B&Q owner found Europeans are more concerned about energy prices than mortgage or rent payments, with 65% of 17,000 homeowners surveyed saying they feared increasing energy prices.
Kingfisher chief executive Ian Cheshire said he was "genuinely surprised" by how worried people were about their energy bills and believes energy efficiency measures will be a major focus for homeowners for the next few years.
He added: "There is a sense among homeowners of I don't have control over energy bills. People are more interested in what they can do to be more energy efficient.
"This is not being driven by a green agenda – it is about anxiety about finance."
Government subsidies
Cheshire revealed he is attempting to persuade the UK Government to offer subsidies to insulate houses and predicts promises of Government subsidies for insulation could be a key part of manifestos in the run up to the general election.
The Government did offer a £4,000 subsidy for home insulation under the Green Deal Home Improvement Fund but this was closed six months early due to overwhelming demand.
Cheshire believes alongside insulation other energy efficiencies including smart metres and LED lighting will be a massive trend across Europe.
Technology firms including Google and Apple are making connected devices within the home a big focus with Google buying smart thermostat maker Nest and Apple unveiling an operating system to link smart devices in the home, which is called Home Kit.
Internet of things
Cheshire said the internet of things, the term used for connected devices, will become a big area for the retailer as the ability to "plug in and play" devices gives them a more mainstream appeal.
He explained: "With Nest people will spend £200 on that because it looks gorgeous [and] the Apple operating system will unlock a whole lot of new products because it does not need a computer degree to use it."
The European Home report also found that homeowners are increasingly changing the way they live, with 77% of respondents stating their current home needs adapting in order to reflect changing family needs.
Cheshire said: "As lifestyles change and living costs rise, people want more and more from their home. The modern home increasingly needs to be a flexible, adaptable space that is able to evolve as our lives change. These days our homes need to be an office, an entertainment hub and a multi-generational living space."