The UK is giddy for a Bunnings Sausage Sizzle, Ocado goes underground and it's the little things that count at Charles Tyrwhitt.
UK gets giddy for a Sausage Sizzle
The UK's first Bunnings Warehouse store opened last week in St Albans.
And while shoppers will no doubt be delighted about the vast array of branded tools and home improvement products available, there has been an inordinate amount of hype around the Australian retailer's infamous Sausage Sizzles.
Bunnings hosts Sausage Sizzles on peak trading days at its stores across Australia and New Zealand.
Run by community groups to raise cash for local causes, the sausage slapped between one slice of white bread makes for a perfect DIY doer's snack.
Last week, UK and Ireland boss PJ Davis confirmed that the hearty snack will also be available at Bunnings' UK stores as and when they replace Homebase stores around the country.
Retail Week reporter Emily Hardy was even fortunate enough to sample the delights, sharing a freshly sizzled sausage with PJ in the garden department of the new store in St Albans.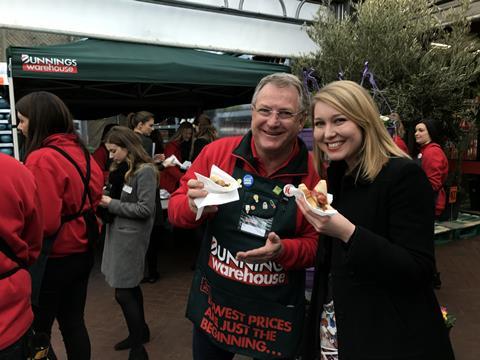 It's the little things at Charles Tyrwhitt
It's all go in the world of retail, but even its busiest leaders find time to celebrate their employees.
Charles Tyrwhitt founder and chairman Nick Wheeler was pictured handwriting a stack of birthday cards at the clothing retailer's headquarters last week.
According to the member of staff that snapped him, Wheeler takes a list of employee birthdays every month and diligently pens a message sending his best wishes.
"It's these little things that make it so special to work at Charles Tyrwhitt," they said.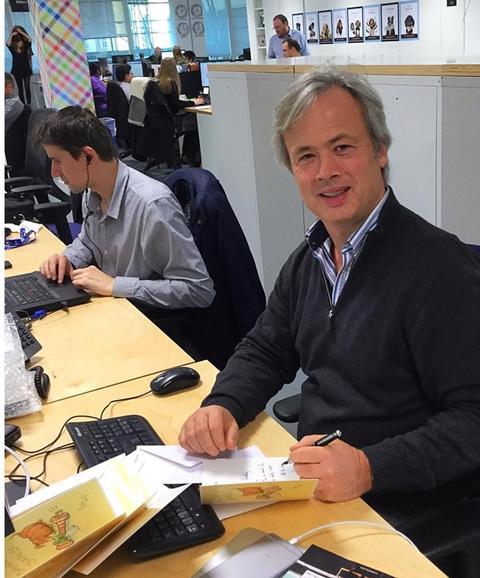 Ocado goes underground
Not to be outdone by grocery giant Tesco's pending merger with Booker, Ocado has formed a new partnership of its own.
The etailer has teamed up with the "groundbreaking subterranean farm" Growing Underground and will be selling a range of five micro herb salads on its website.
Always on the cutting edge of innovation, Ocado are the first major retailer to partner with the futuristic food supplier.
The farm is located 33 metres underground in London – so Ocado's elusive international deal is still yet to materialise.