The Prime Minister has been to Screwfix for supplies, Ikea is attracting super-fans and Chappell has been caught being reckless…again.
Theresa May turns to Screwfix in the country's time of need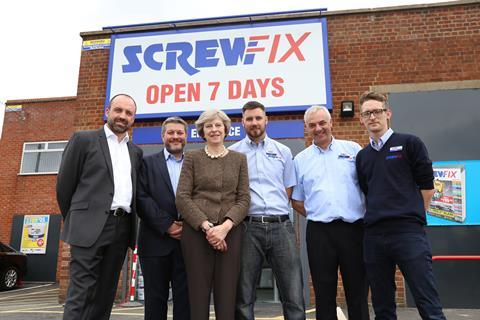 Despite busily becoming the country's Prime Minister this week, Theresa May still found time to pay the new Screwfix store in her constituency a visit.
May was given a tour of the Maidenhead store, which opened in February, and met its 17 staff to hear more about the retailer's tradesman manifesto and its work to support the hiring of apprentices.
Her visit does seem to have been fortuitous timing, however, given the calamitous effect of last month's EU referendum on the Conservative and Labour parties – both ceremoniously falling apart at the seams.
One can only assume that the new leader of the Tory party and former Home Secretary had the good sense to stock up on nuts, bolts and superglue while in store. After all, she'll be needing them to fix the heavily divided country.
May said: "I am delighted to visit this new Screwfix store."
Perhaps Labour leader Jeremy Corbyn will follow suit and nip into one of Screwfix's 470 stores on his way home from Westminster too.
Chappell back in the docks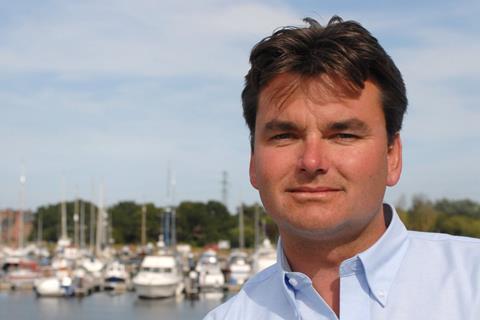 Everyone's favourite retailer Dominic Chappell is in the docks again, this time over reckless driving after he was caught speeding.
Chappell, who purchased BHS for £1 from Sir Philip Green in 2015 and presided over it until its collapse earlier this year, was caught speeding at 63.9mph in a 40mph zone in his £75,000 Range Rover.
He failed to appear at Aldershot Magistrates Court – although, to be fair to Mr Chappell, once one becomes accustomed to the rarefied environs of Portcullis House, a trip to Aldershot Magistrates Court is probably less than appealing.
In any event, due to Chappell already having ten points on his licence he faces losing it.
The Ikea-appeal
You often hear of shoppers losing hours in IKEA's homeware emporiums but spending hours just trying to get into one of the Scandi shops is a recent development.
Mother and daughter duo Katie and Ella Cook displayed rock-star levels of fandom for the Swedish retailer's wares and set themselves up like flat-pack furniture outside Ikea's newly opened Reading store.
Not wanting to miss out on a single meatball, the eager shoppers waited a whopping 27 hours outside the new big-box store before its grand opening today.
The Reading store is Ikea's first new shop to be built in the UK in seven years – the significance of which was clearly not lost on the Cooks.