Kingfisher revealed last week that Rugby Football Union chairman Andy Cosslett was entering the scrum as a substitute for long-standing chairman Daniel Bernard.
Cosslett, who joins the international home improvement firm next month as non-executive director and chairman designate, has spent 30 years on the corporate ladder, spanning a cocktail of industries.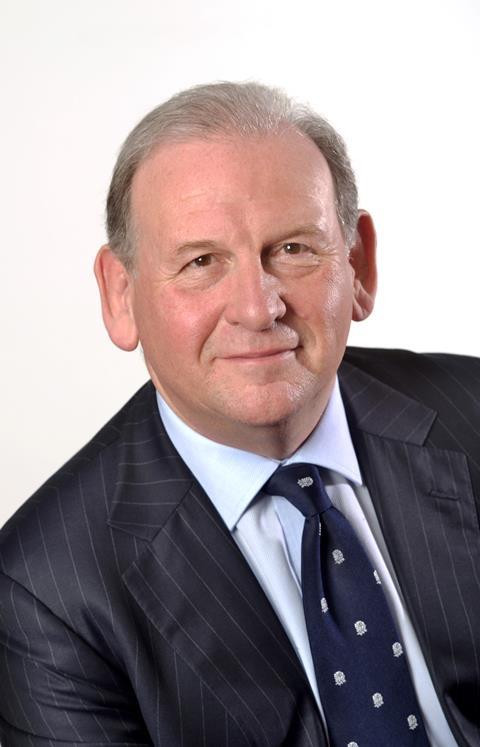 His career includes long stints at FMCG giants Unilever and Cadbury Schweppes, six years as the boss of InterContinental Hotels and three years running gym chain Fitness First.
But Cosslett – aged 61 – also has a lifelong association with rugby, having played the sport since he was a child.
"I was a rugby man before I was a businessman," he said in an England Rugby video 'Introducing Andy Cosslett'.
He joined the RFU board in 2012, served as chairman of the organising committee of the 2015 Rugby World Cup and became chairman last October.
According to RugbyPaper columnist Nick Cain, Cosslett's "stock rocketed" after he was appointed chairman of England Rugby 2015 because the tournament was "a roaring success, with sold-out stadiums and record profits estimated at £50m for the RFU".
Will Cosslett's winning run continue as Kingfisher presses ahead with its transformation plan that aims to turn the global business into a one-size-fits-all home improvement destination?
Playing the field
With reams of experience in international business, a degree in economics and a Masters in European politics from the University of Manchester, Cosslett has many strings to his bow.
Cosslett, from Richmond, London – a stone's throw from Twickenham – is also an operating partner for Advent International and a trustee of children's hospice charity Shooting Star Chase.
He might not have spent any time working in the retail scrum, however, Cosslett has a solid grasp on the big picture and is thought to be a safe pair of hands as Kingfisher ploughs further into its five-year turnaround plan.
Heavyweight reputation
Cosslett's breadth of experience has equipped him with weighty credentials.
As chief executive of InterContinental Hotels Group, he oversaw the launch of boutique hotel brand Hotel Indigo, drove the business's expansion in China and managed the four-year relaunch of the Holiday Inn franchise.
And although he was only at the helm of Fitness First for three years, Cosslett is broadly credited with rescuing the gym chain from the brink of bankruptcy.
His tenure, which was defined by his focus on staff training and a redesign of the gym space, saw Fitness First discover a new lease of life as the chain struggled to remain relevant in a fast-changing market.
Although there's a fair amount of heavy lifting to be done at the DIY firm, his role at Kingfisher will see Cosslett embark on an entirely new challenge.
He joins the retail ruck as the home improvement firm lunges into the second phase of its overhaul, which includes improving digital systems and making in-store improvements across its international estate.
The rugby man will lead Kingfisher as it squares up to Australian rival Bunnings, which is busy rolling out stores in the UK, in a test that will reveal who will lift the DIY world cup.
Cosslett's CV
1979 Joins Unilever as a trainee before becoming divisional marketing director
1990 Cadbury Schweppes marketing director, London
1998 Cadbury Schweppes Asia Pacific chief executive
2000 Cadbury Schweppes Great Britain and Ireland managing director
2005 InterContinental Hotels Group chief executive
2012 Fitness First chief executive
2012 Joined RFU board
2016 RFU chairman