Bunnings bolstered its management team last week with the appointment of former Kingfisher director David Haydon to manage Homebase.
Bunnings, which launched its assault on the UK DIY sector last year after parent company Wesfarmers bought Homebase, plans to transform Homebase stores into its Bunnings Warehouse fascia.
It has kicked off the process with two pilot stores up-and-running in St Albans.
But why appoint a boss to manage a business that's being wound down?
The rationale behind the decision is that Bunnings UK and Ireland managing director PJ Davis has a lot on his plate.
With the lengthy and difficult task of converting the Homebase estate, disposing of unwanted premises and introducing the Bunnings brand to the UK to keep him occupied, Davis is unlikely to have much time to focus on trading Homebase.
It is a distraction.
Haydon, therefore, will be an extra pair of hands – to manage the old Homebase business, consisting at present of more than 250 stores, while it goes through this challenging period of transition.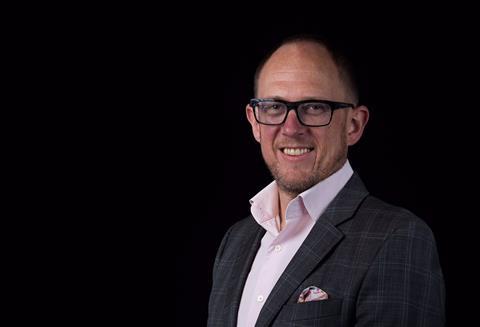 Firefighting
Trading at Homebase has been "negatively affected" as its new owner commenced the messy process of exiting old ranges, axing Laura Ashley and Argos concessions, repositioning its kitchen and bathroom offer and introducing Bunnings' low-price proposition.
And, although it reported increasing like-for-like customer transactions, Bunnings UK business made a pre-tax loss of £28m in its maiden half year to December 31, of which restructuring costs accounted for £13m.
Given some Homebase stores will be shuttered and the rest converted in the next three to five years, Haydon's job won't be to overhaul Homebase or implement a long-term strategy.
His role comes closer to firefighting – the day-to-day trading of the stores during the transition, and ensuring Homebase continues to make money while the arduous process plays out.
After all, no-one wants to see Homebase go down in flames.
Will he measure up?
Haydon, who has been described as flamboyant, collaborative and approachable, joins the business from another Wesfarmer-owned retailer, Officeworks.
As chief operating officer for over four years, he was credited with rejuvenating Officeworks' product range and transforming the business into one of the conglomerate's fast-growth businesses.
Presumably then he will be more than au fait with Wesfarmers' vision and way of working, and highly regarded at the top.
Haydon has experience of the dynamic UK DIY scene too, having worked previously for Kingfisher, B&Q and Wickes – now Bunnings' biggest rivals.
His new job, which comes with a seat on the Bunnings UK steering committee, has parallels with the roles – commercial strategy director and trading director – he held at those retailers and will play to his strengths.
"Someone who will undoubtedly bring a valuable approach to Bunnings with his knowledge of Australian retailing and UK home improvement"

Former colleague John Colley
According to a former colleague, "commercially astute" Haydon is well positioned therefore to tackle the range, offer, pricing and marketing at Homebase – currently in a state of flux.
John Colley, who was at B&Q during Haydon's time there, holds him in high regard.
"He is a very capable and intelligent retailer," Colley says.
"Someone who will undoubtedly bring a valuable approach to Bunnings with his knowledge of Australian retailing and UK home improvement."
Additionally, Haydon will have also crossed paths with former B&Q staffer Matt Tyson, who is now on Bunnings' UK advisory board.
So Homebase's new "personable" boss evidently comes with solid references.
A short-term job with long-term vision
According to Davis, despite the Homebase business being phased out, Haydon won't find himself surplus to requirements in a few years' time.
Davis says Haydon's appointment is "part of the investment in senior talent for the future".
His mix of experience both in the UK and Down Under renders Haydon a made-to-measure appointment for Bunnings as it strives to takes on the UK.