Oak Furniture Land will launch a sofa proposition by Boxing Day that will include 57 showrooms across the country.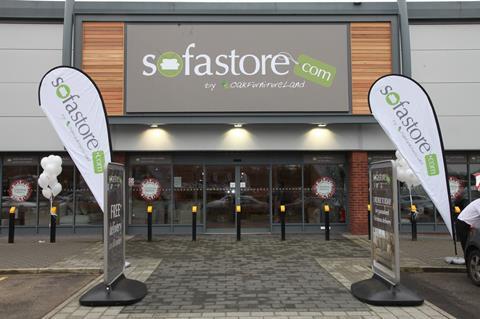 The 57 SofaStore shops will total 1 million sq ft of space across retail parks and will include four dedicated stores in Rotherham, Croydon, Glasgow and Farnham. The rest of its stores will be within exising Oak Furniture Land shops.
The brand is being supported with a national TV campaign and a standalone website at www.sofastore.com.
Oak Furniture Land had previously tested SofaStore with a small number of ranges.
The brand will be mid-market and now carries up to 90 ranges and 4,000 variations of sofas, including between five and 12 colours for each product.
Oak Furniture Land founder and managing director Jason Bannister said the business will replicate the model for its core furniture business within its new sofa proposition.
Bannister said: "Our approach at Oak Furniture Land has been very successful, selling quality products at a great price, taking a multichannel approach, allowing customers to get their orders quickly and with free delivery."
SofaStore will stock certain lines to enable it to deliver to customers within 14 days and it will offer free delivery.
Oak Furniture Land started out on eBay in 2006 and sales have increased from £35m in 2010 to £194m this year.