Kingfisher has posted improved like-for-likes in its second quarter, with growth driven by good performances at its British and Polish arms.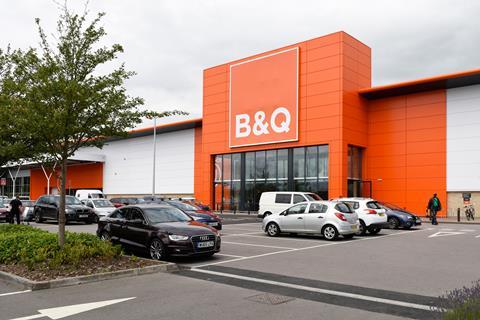 Like-for-likes rose 3% in the 13 weeks to July 31, with sales reaching £3bn across the business.
The retail group's British and Irish arm, consisting of B&Q and Screwfix, reported like-for-like growth of 7.2%.
B&Q reported a like-for-like rise of 5.6%, with sales reaching £1.046bn and total sales rising 0.3% in constant currency.
At Screwfix, like-for-likes rose 13.3%, with sales reaching £311m, up 24.5% in constant currency.
Kingfisher's Polish business also spearheaded growth, while Russia and Spain performed well.
Its French businesses, Castorama and Brico Dépôt, underperformed with like-for-likes falling more than 3%.
Kingfisher completed the disposal of its remaining 30% economic interest in B&Q China during the quarter.
Chief executive Véronique Laury said: "In the UK, the EU referendum result has created uncertainty for the economic outlook, although there has been no clear evidence of an impact on demand so far on our businesses.
"In France, widespread industrial action and exceptionally wet weather created a more challenging environment, after a more encouraging first quarter. We remain cautious on the short-term outlook."