DIY retailer Homebase has this week launched a revamped budget range as it seeks to drive sales in the difficult economic climate.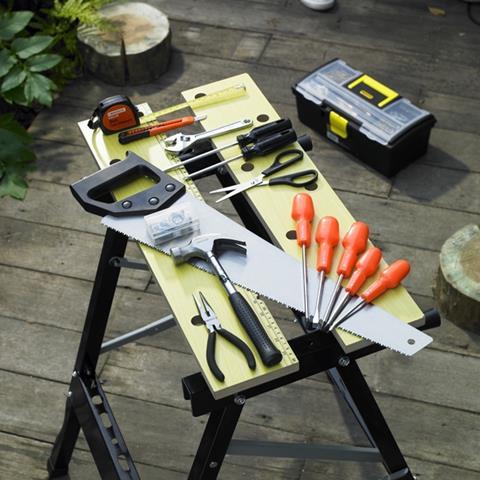 The range, Homebase Value, hit shops on Wednesday and comprises more than 300 "everyday essentials" across all categories, including 150 items under £5. The retailer previously stocked budget products but not as part of a complete range.
Homebase Value will compete with rival Focus' value range, Payless, launched in 2008. B&Q has had its B&Q Value range, comprising 450 lines, for 12 years.
Homebase director of marketing and strategy Ajay Kavan said: "In the current retail climate customers are increasingly looking for value and convenient ways of shopping. The launch of Homebase Value and our reserve-and-collect service are two examples of a range of improvements we are making for customers."
Homebase will use TV and press to push the value range message, as well as direct mail and email communications. All marketing will contain the tag line "Homebase Value: everyday essentials at low prices". Products will include a junior hacksaw for £1.99, a 5-litre tub of plain white paint for £5.99 and 16-piece cutlery set for £2.99.
The retailer, owned by Argos parent Home Retail Group, has also completed the roll-out of its reserve-and-collect service to all stores, allowing customers to choose from 18,000 products that can be picked up within four hours from shops.
Homebase will increase the number of products available from the service to 20,000 by the beginning of the peak DIY Easter season.
Homebase conducted a 25-store trial and found 96% of reserve-and-collect users were likely to re-use the service. It said customer engagement has improved as a result.
Products available for reserve-and-collect include 923 lighting lines and a 5,045-strong range of paint.