Home Retail Group boss John Walden has quashed speculation that Homebase is up for sale and said no decision has been made to divest the retailer.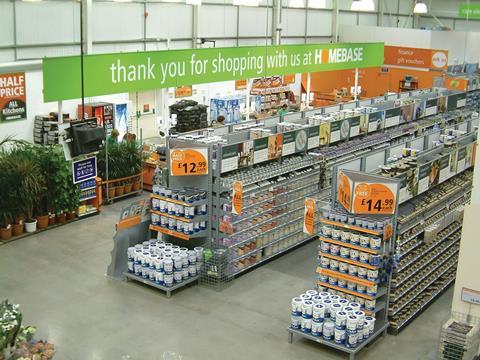 Speculation has been building that Homebase is up for sale ever since Walden revealed he was reviewing the company's strategic priorities at the company's annual results presentation at the end of April.
Speaking to the press this morning, Walden downplayed the speculation and claimed the company's strategic priorities are the same today as when he became chief executive in March.
He said: "There has been no decision to divest Homebase from the Home Retail Group. Secondly there is no sale process going on.
"Given that the group is a public entity and should there be any change in any part of the group that is a material change, a divestiture or otherwise, you could expect us to communicate that to the market. "
Walden will give an update on the review of the business he has been carrying out during the company's half-year results in October.
He added: "Homebase is a good business and it is a business that has performed well during peak trading on the anniversary of very challenging results last year and it has good growth prospects."
Homebase's like-for-like sales for the quarter to August 30 increased 0.1% against a strong 11% increase in the same period last year.
Total sales declined by 2.8% to £390m as the company closed a net six stores during the quarter. That took the store estate to 316 outlets.