Hillarys, the maker and seller of made-to-measure blinds and floorings, has been sold to Dutch retailer Hunter Douglas in a deal worth £300m.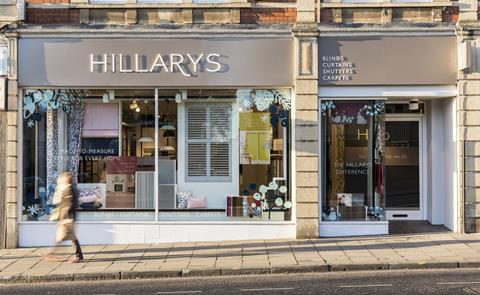 PwC managed the sale of the business, which was owned by private equity firm Ares Capital Corporation.
Hunter Douglas, parent company of 130 manufacturing and assembly firms based in Rotterdam, said it would make no changes to Hillarys' senior management team.
Hillarys' current management team, led by John Risman, has transformed the business from a single product proposition to the UK's market-leading specialist in blinds, shutters and curtains, as well as launching its fledgling flooring business.
Its new owner confirmed that the business will continue to trade as a standalone entity from its Nottingham headquarters.
Hillarys boss Risman said: "The team has achieved a market-leading position in the UK and continues to deliver a truly differentiated customer experience.
"We look forward to working with Hunter Douglas to accelerate our growth strategy and leverage their expertise."
Earlier this year, Hillarys unveiled its new 'home studio' format store as it upped its focus on customer experience.