Andrew Bracey will take over from John Allan as chairman of Dobbies
Former Ocado finance boss is one of the investors that bought the garden centre retailer from Tesco in June
Bracey and Dobbies chief executive John Cleland previously worked together at Somerfield
Former Tesco-owned Dobbies garden centre has appointed one of its new owners, Andrew Bracey, as chairman of the 35-unit chain.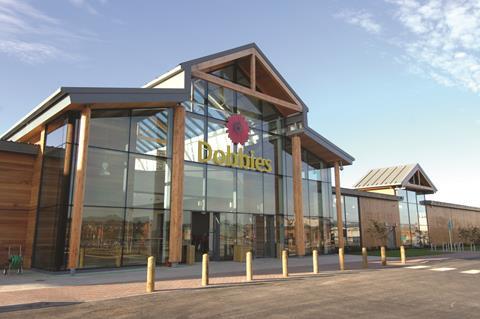 Ocado former chief financial officer Bracey is one of a of group investors – led by Midlothian Capital Partners and Hattington Capital – that aquired Dobbies from Tesco in a deal worth £217m in June.
He becomes chairman with immediate affect, replacing former chairman John Allan who has been in the role since March last year.
Last month, Dobbies appointed former Somerfield and Maplin boss John Cleland as chief executive with immediate effect. Cleland and Bracey previously worked together at Somerfield.
Cleland said: "Andrew has many years of experience in retail and has a genuine passion for Dobbies, both of which will be a huge benefit to the business as we create a stronger, market-leading company."
Bracey added: "I'm very enthusiastic about the business as well as its potential and therefore I'm delighted to be joining as chairman, to support John and the team, and to help steer Dobbies to further growth.
Bracey has previously told Retail Week that Dobbies's new owners hope to add more stores across the UK and bolster its online platform.