Full-year sales up 7% on the previous year
DFS expects to deliver a "record performance for the full-year"
The retailer has accelerated its roll-out of Dwell store-in-stores
The group said its trading since the referendum result "has not indicated any weakening of demand"
DFS has posted a 7% increase in full-year sales and said it is "well positioned to mitigate economic headwinds" following the EU referendum.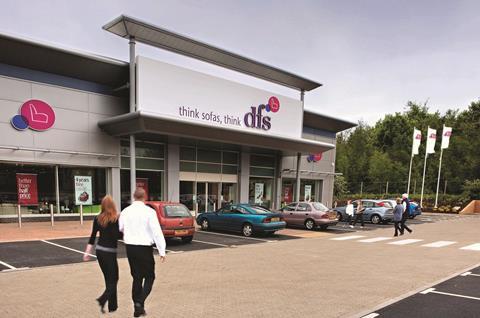 In a full-year trading update the sofa specialist said, following the vote for Brexit, retailing of furniture in the UK faces an "increased risk of a market slowdown with additional cost pressures from foreign exchange movements".
However, DFS said it has not seen any indication of weakening demand since the vote, and it still expects to post full-year pre-tax profits in line with its £64m estimate in October.
It did warn though that the six weeks since the EU referendum vote on June 23 is "too short a period to permit a meaningful assessment of future furniture retail trends."
The retailer, led by Ian Filby, insists it remains "very well positioned to mitigate economic headwinds" were such adverse conditions to arise and persist.
In light of "strong" second half trading, during which sales were also up 7% compared with the same period last year, the sofa specialist said it expects to deliver a "record performance for the full year with results towards the upper end of market expectations".
DFS attributes its performance to the implementation of its growth initiatives, which include measured store expansion in the UK and overseas, retail space release, development of its omnichannel proposition and continued enhancement of product range.
The retailer said sales growth was also bolstered by its Sofa Workshop and Dwell subsidiaries.
It has unveiled plans today to open eight additional customer distribution centres during the next financial year and to accelerate its conversion of store warehousing space into Dwell store-in-stores.
The retailer said: "While the full potential for the Dwell store-in-store opportunity is still being assessed, the initiative is likely to generate incremental profits when compared to conversion of that space to retailing of beds and dining furniture."
DFS expects to post its preliminary results on October 6.