DFS has reported a 53% surge in profits for its first quarter, ending a "record" 12 months period for the furniture retailer.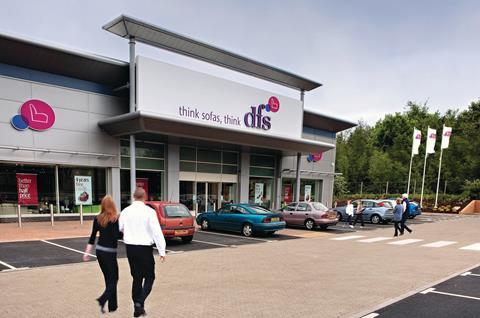 The business reported that group gross sales rose 15.3% to £197m, compared with £170.8m for the same period in 2013, for the 13 weeks ending November 1.
Group underlying EBITDA rose 53.7% to £10.3m, compared with £6.7m in 2013.
Chief executive Ian Filby said the retailer's results aggregated for the last four quarters, covering the period ending November 1, represent a record 12 months for DFS.
Group sales increase of 15.3% included an £8.4m contribution from the Sofa Workshop and Dwell brands, which were consolidated into the group from August 1, 2014. The underlying increase in gross sales for DFS alone was 10.4%.
Filby said: "We have continued to make very good progress in the implementation of our strategy, which is to broaden our appeal, enhance our service and make our products more accessible to our customers than ever before through a measured programme of store expansion, continued development of our multichannel proposition and constant enhancement of our product range."
He added the retailer has reached the milestone of 100 stores in the UK and Ireland over the period, and that the new website launched in Autumn 2013 had delivered strong results.
The retailer's interest free credit offer has also helped boost sales.
Filby also announced the appointment of Gwyn Burr to the board as a non-executive director.
Burr has held senior executive roles at Asda and Sainsbury's, and she is currently a non-executive director of Just Eat, Hammerson, Sainsbury's Bank, Wembley Stadium, Metro AG and the Financial Ombudsman Service.