The Hut Group has secured loan terms with its banks as it eyes UK and international expansion as well as potential mergers and acquisitions.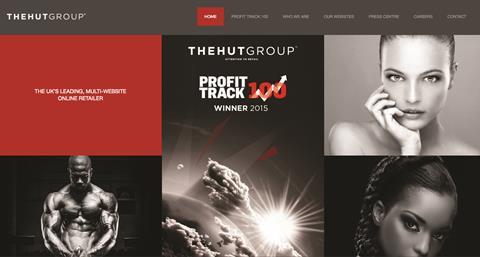 The fast-growing health and beauty etailer has agreed a four-year £210m revolving credit facility and loan with Barclays, HSBC, Santander, Lloyds, RBS and Allied Irish Bank. The agreement replaces an existing £80m facility with three of the banks, the Hut Group said today.
"The increased funding base will be used for general corporate purposes plus strategic initiatives including possible mergers and acquisitions as well as investing in the group's industry-leading nutrition production centre," the Northwich-based firm said.
In April, the Hut Group was named by Retail Week as the UK's fastest growing retailer, while its full-year earnings jumped 50% in 2014.
Chief executive Matthew Moulding said 2015 had been an "excellent" year so far with like-for-likes sales up 40%.
He added: "This new facility provides us with a very powerful foundation to further differentiate our business model and expand both in the UK and internationally, with a specific focus on supply chain integration across the health and beauty sectors."