Superdrug is to move its loyalty scheme on to mobile as it seeks to target customers with promotions when they walk into stores.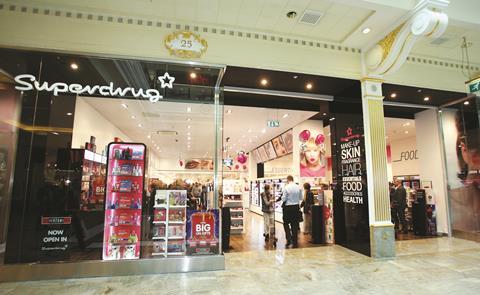 From this month, customers at the health and beauty retailer will be able to transfer their loyalty points across to Superdrug's new app or use both the card and the app.
Available on iPhone and Android, the app will display the number of points customers have accumulated, a mirror for shoppers to check their reflection, a store locator and the retailer's latest news and offers.
The AS Watson Group-owned retailer, which has over 10 million loyalty members in the UK, said it will be able to target customers through their mobile app.
Superdrug marketing director Matt Walburn said: "The app will allow us to personalise the offers for customers based on their shopping habits, making sure we are giving them the deals and promotions which are relevant and engaging."
Walburn added: "We are keen to offer the latest technology for our customers and develop a more modern and practical way for them to collect and spend their health and beautycard points."
In June, the retailer recorded a 31% hike in full-year pre-tax profits in the 52 weeks to the end of December. Group sales rose by 4.8% to £1.06bn.
The retailer revamped 200 stores during the year. It also launched two new store formats – 'Beauty Studio' and 'Welbeing' – which it will continue to roll out in 2015.