Health and beauty retailer Superdrug will launch skincare clinics instore, offering treatments such as laser hair removal, facial peels and fillers.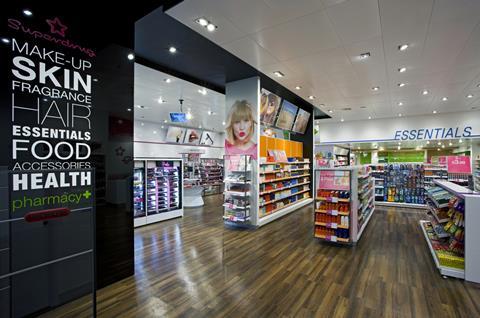 Superdrug has partnered up with clinics Pro Skin which have been especially developed for the health and beauty retailer.
The retailer hopes to have 50 clinics by 2013, starting with its High Street Kensington and Oxford Street shops at the beginning of March, which will launch and will have six in place by June.
Stores that have been recently refurbished to Superdrug's new concept will be targeted to launch the clinics, as many have space designed into them to install the clinics.
Commercial director of AS Watson, Superdrug's parent company, Steve Jebson said that he hopes that the service offers customers more reasons to visit stores and shop on the high street.
The premium beauty services fit with Superdrug's value-led pricing, with prices for the treatments 47% less on average than a standard skincare clinic, according to the retailer. They start at £49 for laser hair removal and go up to £149 for fillers.
Proskin director Dom Perks believes launching these services on the high street will significantly change the beauty service market. "We forecast that the demand for advanced skincare will grow significantly if we can provide great value treatments at unintimidating and accessible high street clinics."