Walmart has said profits will drop between 6% and 12% in its next financial year as it ploughs cash into reviving its slowing sales growth.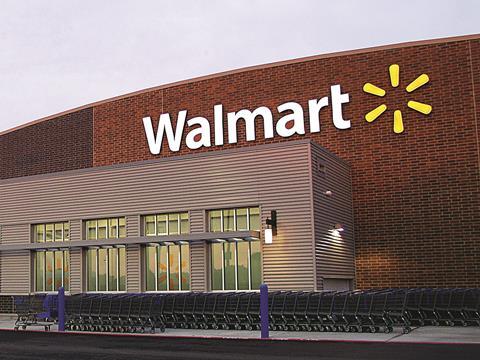 The US retail titan suffered its worst share price decline in more than 15 years after making the prediction at an investor day.
Walmart has been pumping money into its workforce and ecommerce and bosses said those investments will continue into its next financial year, which ends January 2017.
Asda's parent company Walmart raised its base employee wages to $9 per hour in April and plans to boost that further to a minimum of $10 an hour next year. It has also expanded its staff training programme.
Walmart said that has added around $1bn to its costs this year and will make a further $1.5bn dent in its balance sheet next year, according to Bloomberg.
The retail goliath's boss Doug McMillon added that he was actively reviewing its portfolio as he bids to streamline the business.
Analysts had expected profits to rise by around 4% in the year ending January 2017, but the prediction of a drop as big as 12% prompted shares to fall by as much as 9.9% to $60.12 in New York.
That was the biggest drop in value since February 2000.