Outgoing Waitrose boss Mark Price is to take up a role with the Government, just weeks after revealing he is stepping down from retail.
Price will join the Cabinet Office board as a non-executive director in December and will carry out the role alongside his duties as Waitrose chief executive for around four months.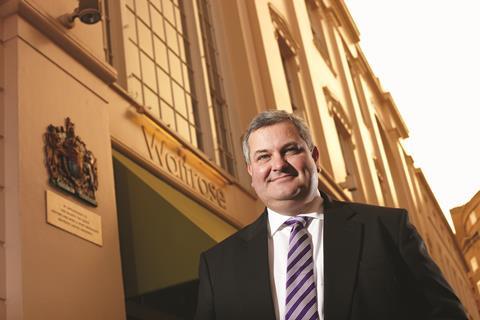 The "Chubby Grocer" will step down from his role as Waitrose managing director and deputy chairman of the John Lewis Partnership in early April, following 33 years with the business.
Price told staff of his new Government role this morning and said it "will take up just a few days of my time before I leave the partnership early next April, which the chairman has kindly agreed to."
It comes after Price stunned the sector last month by revealing he was quitting the upmarket grocer in order to concentrate on applying for the role of chairman at Channel 4. The current incumbent of that position, Lord Burns, is stepping down next year, with Price poised to be appointed as interim chairman following his departure.
As previously reported by Retail Week, Price said "I can't see myself getting back into retail" and will instead publish three books next year – one on business and the power of employee engagement, another on food and his first children's book.
He has been commissioned to publish further books in 2017 and will also lecture on business and work with a consultancy in the area of employee engagement.
Price isn't the first former retailer to move into a government position. Former Kingfisher chief executive Sir Ian Cheshire took up a role as an adviser to the civil service at the start of the year, while ex-M&S boss Lord Stuart Rose was recruited to advise the government on turning around failing hospitals in February 2014. He was recruited as a life peer later that year.