Waitrose has partnered with Boots in a deal enabling both to sell each other's products in their shops and unveiled plans for a 300-strong network of convenience stores.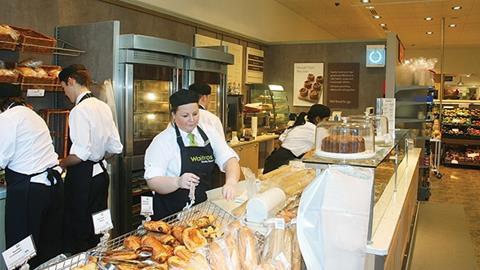 The two retailers are in discussions to test the sale of "very selective" product ranges. Boots will supply Waitrose with healthcare and well-being ranges and Waitrose will provide Boots with a range of food.
Boots-owned pharmacies in 13 Waitrose shops will also be rebranded as Boots Pharmacy.
The initiative will extend both retailers' reach. Alex Gourlay, chief executive of Alliance Boots' health and beauty division, said the venture is "an important first step in developing a wider partnership with Waitrose to enhance the customer offering in both businesses". Waitrose is also poised to expand into smaller convenience stores and service station shops.
Next year it will pilot convenience shops measuring 2,000 to 4,000 sq ft. The upmarket grocer has already opened four convenience shops of 5,000 to 7,000 sq ft and wants to expand its presence further.
The John Lewis Partnership-owned grocer said there is the potential for 300 more convenience shops, which would take it firmly into rival Marks & Spencer's Simply Food chain's territory, intensifying competition between the pair.
Waitrose is to roll out nine more Welcome Break service station stores, the first three of which are scheduled to open in November.
Waitrose managing director Mark Price said: "By opening up these new channels and formats we'll be making Waitrose accessible to more customers in more places.
"We've just reported a robust first half and, with continued strong performance from our existing stores and this move into convenience, we're planning for double-digit growth for the foreseeable future."