Waitrose's sales got a boost from last week's warm weather, but the soaring temperatures hit revenues at sister retailer John Lewis.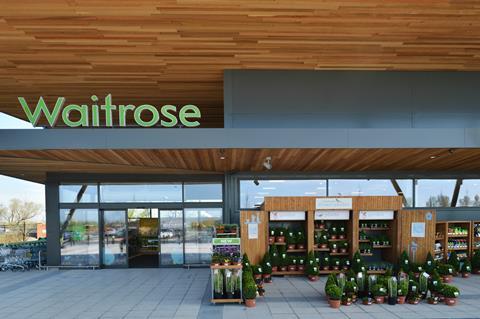 The grocery chain reported that total sales, excluding fuel, jumped 8.2% to £130.2m in the week to August 27.
The increase was "driven by warm weather and popular promotions with shoppers preparing for an alfresco style bank holiday weekend", the retailer said.
Ice lolly sales soared 108%, while hand held ice cream sales jumped 100%. Rosé wine and gin performed strongly as sales rose 65% and 36% respectively. Sales of barbecue-related products rose 69%.
However, the hot temperatures hampered its sister retailer John Lewis, as the department store chain posted a 3.5% slide in sales to £78.9m in the same period.
"The start of the new school year falling later this year means that parents and children are likely to be shopping for school uniform in the current week as the new term begins," the retailer said.
Fashion sales were the most impacted by the hot weather, slipping 9.9%.
Total sales at the John Lewis Partnership rose 3.5% to £209.05m in the week.