Waitrose has raised the stakes in the battle for custom amid the ferocious price war that is reshaping the food retail landscape.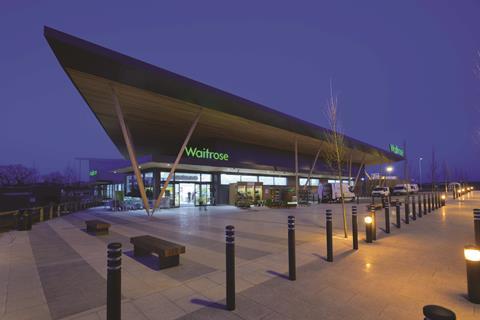 The John Lewis-owned grocer has launched Pick Your Own Offers – which it described as a "world first" – for members of its myWaitrose loyalty programme.
The initiative is designed to drive customer loyalty, offer personalised value and help maintain growth as its rivals lose sales at the hands of Aldi and Lidl.
The move came as grocery market leader Tesco prepares to issue quarterly figures expected to show another sales fall, highlighting again the extent of pressure on the grocery establishment.
"What you are placing an educated bet on is that this will drive greater loyalty to Waitrose"

Mark Price, Waitrose
Pick Your Own Offers allows Waitrose loyalty card holders the chance to choose 10 products to save 20% on every time they shop. Customers can select from a list of 1,000 items, including staples such as fruit and vegetables, alongside more "special" treats.
Boss Mark Price admitted the scheme is "a gamble" and said it could cost the grocer "£5m a week or more".
However, he maintained: "What you are placing an educated bet on is that this will drive greater loyalty to Waitrose. You will get more shoppers, they will spend more with you and that will offset the cost of doing it."
Inspirational move
Shore Capital analyst Clive Black said: "We believe this is quite an inspirational move that could strike a chord with its shoppers and, perhaps, non-loyalists too so there could be a spike in myWaitrose membership."
He noted: "In tying the personalised promotions to myWaitrose shoppers only, the retailer is seeking to effectively manage the cost of this initiative."
Waitrose unveiled Pick Your Own Offers on the same day the Co-op revealed plans to plough £125m into slashing prices on more than 100 products as it seeks to restore its fortunes in the tough market of which Tesco has been the biggest victim.
Tesco updates next Friday. Barclays expects the grocer to post a UK like-for-like fall of 2.3%. Analyst James Anstead said: "We doubt this quarter will mark a decisive upturn in sales trends for the group."