Waitrose names Ben Stimson as new retail director
Stimson succeeds Rob Collins, who is replacing Mark Price as boss
He joined the John Lewis Partnership in 2010 and previously served as director of retail operations
Waitrose has revealed that John Lewis Partnership management board member Ben Stimson will become its new retail director this month.
Stimson, who is currently partnership registrar, will move into the role being vacated by Rob Collins on March 27.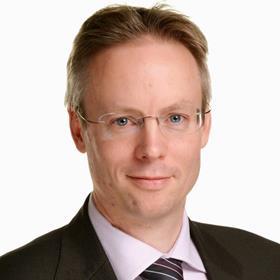 As previously reported, Collins is stepping up to become Waitrose managing director on April 4, succeeding outgoing John Lewis Partnership lifer Mark Price.
Price, who has led Waitrose since 2007, is stepping down from the upmarket grocer after a 33-year career with the partnership.
He had been heavily linked with the role of Channel 4 chairman but will instead become Minister of State for Trade and Investment.
Stimson joined the John Lewis Partnership in 2010 as senior learner. He has gone on to hold a number of senior positions within both John Lewis and Waitrose, including serving as the grocer's director of retail operations for two years from October 2013.
Prior to joining the business, Stimson worked as a management consultant and spent eight years at Sky TV, where he served as director of responsibility and reputation.
Collins said: "Ben is a talented individual who has already made a great contribution to the Partnership. He'll be a terrific retail director and an effective member of the Waitrose management board."