Premium grocer Whole Foods is to cut about 1,500 jobs over the next two months, amounting to 1.6% of its workforce.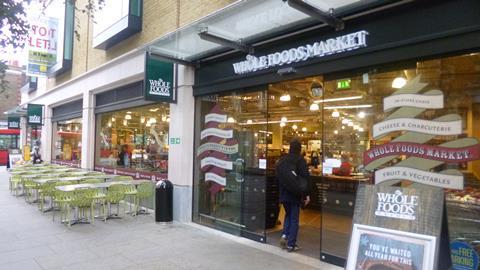 In a company filing, Whole Foods said it expects many of the cuts to be managed through "natural attrition" and that a significant number of employees will be given new roles to fill the 2,000 positions it has open at present or in the 100 new stores it aims to open.
It said: "As part of its ongoing commitment to lower prices for its customers and investment in technology upgrades while improving its cost structure, Whole Foods Market will reduce a number of positions over the next eight weeks. The company estimates the net reduction to be approximately 1,500 jobs, which represents 1.6% of its workforce."
Whole Foods said it added over 9,000 new jobs in the past year and created nearly 35,000 over the past five years.
Walter Robb, co-chief executive of Whole Foods Market, said: "We believe this is an important step to evolve Whole Foods Market in a rapidly changing marketplace. This is a very difficult decision, and we are committed to treating affected team members in a caring and respectful manner.
"We have offered them several options including transition pay, a generous severance, or the opportunity to apply for other jobs. In addition, we will pay these team members in full over the next eight weeks as they decide which option to choose."