Struggling chocolatier Thorntons will use its website as a "testing ground" to introduce new products across the business as it relaunches its online operations in the autumn as part of its turnaround.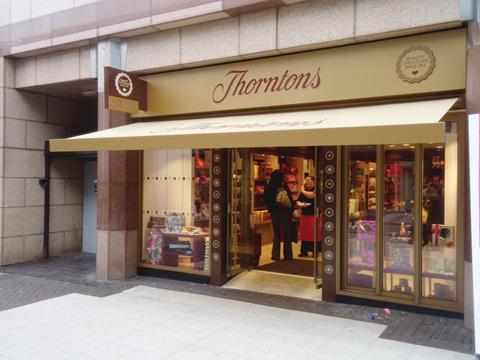 The retailer aims to create a "full, year-round gifting experience" offering larger ranges of flowers and greetings cards than ever before on its revamped website.
Chief executive Jonathan Hart said a multichannel offer is key for the retailer's future.
He said: "We recognised we needed to invest to grow. The new site will allow increased elements of personalisation and will offer web exclusives."
Thorntons has invested £300,000 in its website as it bids to revitalise business – it suffered a pre-tax profit fall from £8.4m to £3.1m in the 28 weeks to January 7.
The retailer is shedding 120 stores and is mulling the closure of 60 more as it battles increased competition from the grocers and rising raw material costs.
Thorntons launched several premium lines including hampers on the site before introducing them in store, which Hart said had "all done really well".
Hart said the online set-up allows Thorntons to test products more easily than in stores. "The website offers us the opportunity to build our gifting potential," he said.
The retailer aims to increase its online product range and ramp up revenue through its mobile site. Thorntons Direct sales rose 4.6% to £6.7m in the first half.
Hart's plan to turn around the ailing chocolatier includes more franchise stores to create a "profitable, sustainable estate".
He aims to make its commercial arm, supplying the grocers, the main channel in the next three years.
Hart said Easter would be a "crucial" time because last year was "very disappointing" because of the unseasonably hot weather.
Hart said an earlier, and therefore potentially colder, Easter should play into the retailer's hands.