Embattled chocolatier Thorntons is putting its hopes on the Jubilee to avoid its traditional summer slump.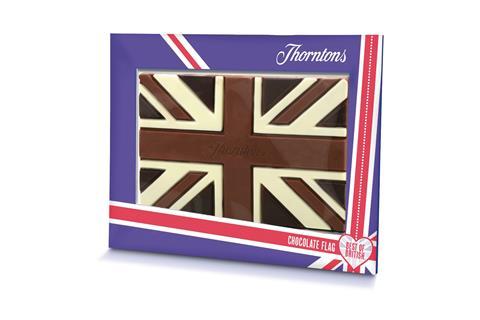 Thorntons expects to see a fillip in sales outside of its usual peak Easter and Christmas sales periods and has introduced a range of British-branded Jubilee products.
Despite a series of profit warnings and widespread store closures, Thorntons chief executive Jonathan Hart is hopeful that its 'Best of British' Jubilee range of new and repackaged products will strike a chord with shoppers. Sales traditionally melt for the chocolatier during the warm weather.
Hart said: "We have a really exciting range of products with striking packaging. We expect a lot of people to spend a lot of time together as a family eating chocolate."
The range will hit stores in mid-May and will be on sale until the end of the summer.
Hart hailed a "successful Easter period" after Thorntons recorded an improvement in its underlying like-for-like decline. At company-owned stores, like-for-likes fell 1.6% in the third quarter, compared with a dip of 4.2% in the second quarter.
Total sales fell 2.7% to £62.4m in the 16 weeks to April 28 but sales were broadly flat excluding 11 store closures. Total sales in company-owned stores fell 6.1% to £29.4m.
Hart unveiled a strategy last June to close 120 shops where leases are due to expire over three years, 31 shops have so far been closed. The retailer is also looking at opportunities to close a further 60 shops where the leases are not due to expire.
Hart remained cautious on the outlook. He said: "The economic climate and consumers are more challenged than they were last year."
Conlumino managing director Neil Saunders said that, while Thorntons was a "company in decline" with a "less relevant" brand, there was a future for the retailer as a smaller company with a lower proportion of sales driven through its retail channel.