Tesco is to sell and distribute organic vegetable boxes online as it seeks to muscle in on the lucrative sales channel.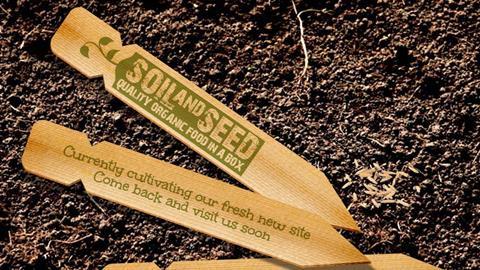 Then grocer is working with suppliers to launch the service, called Soil and Seed, next month.
The service is being run by a co-operative of organic vegetable growers led by Tesco Inverness-based vegetable supplier Tio and product packed by Lincolnshire Field Products.
Shoppers will be able to purchase the boxes from Tesco.com as well as Soilandseed.co.uk from November 5.
It is understood the ultimate ambition is to launch a Soil and Seed shop-in-shop on Tesco.com.
The service will be available to shoppers in London and serviced from both Tesco's dotcom distribution centres.
The initaitive comes just a week after William Jackson Food Group acquired organic vegetable box specialist Abel & Cole as the battle to tap into the London food-lovers market heats up.
A Tesco spokeswoman said: "Soil and Seed is a new and exclusive organic produce offer at Tesco, initially launching in London. Working together with our organic farmers, the scheme will begin in the coming weeks, using our existing dotcom network to distribute high quality organic veg across the capital.
"Customers will have the opportunity to buy a range of organic vegetables, fruit and salad, with the convenience of placing and receiving their order alongside their usual Tesco online shop. As always at Tesco, the scheme will offer great value for money."