Tesco's international boss Trevor Masters is stepping down from the business as the grocer restructures its international leadership team.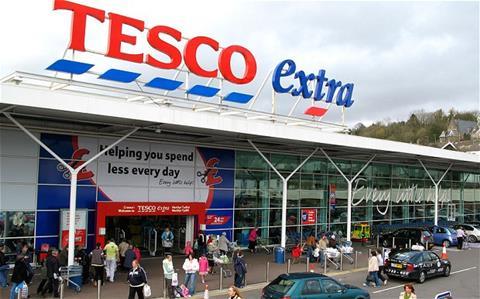 Masters, who has spent 38 years with the supermarket giant after joining as a teenage management trainee, will leave his role as chief executive of Tesco International at the end of May.
Tesco said that, following the sale of its Turkish business Kipa, it will give "greater focus" to the two parts of its overseas operations and has created two new leadership roles to help it achieve that aim.
Tesco's current UK chief operating officer Tony Hoggett will take on the role of chief executive of its Asian business, and Matt Simister will become chief executive of Central Europe.
Both Hoggett and Simister will take up their new positions from April 1.
Hoggett and Simister
Hoggett, who gave a keynote speech at Retail Week Live earlier this month, joined Tesco as a 16-year-old student back in 1990.
He managed a number of stores across the north of England before being promoted to stores director.
Hoggett already has experience in Asia, having moved to China in 2007 to lead Tesco's business in the south of the country, before becoming chief operating officer of its Turkish arm in 2010.
He returned to the UK as retail director in 2011 and was made UK chief operating officer in 2016.
New Central Europe boss Simister joined Tesco in 1996, working across a number of categories within its product team.
He spent three years as commercial director of the grocer's Czech and Slovakian businesses, before returning to the UK to manage Tesco's regional fresh food and own-brand sourcing, buying and inbound supply chains across the UK, Ireland, Central Europe and Asia.
Simister was one of the executives suspended by Tesco in the wake of its accounting scandal, but he was exonerated of any wrongdoing and reinstated at the end of 2014.
Tesco boss Dave Lewis said: "I'd like to thank Trevor for everything he has done for our business over the last four decades.
"He has worked tirelessly to strengthen and simplify our international business, and we couldn't have made the progress we have without him.
"Tony and Matt's work has been at the heart of Tesco's turnaround over the last two years and I'm delighted that they will join our Executive Committee.
"Their new roles will allow us to focus on the different opportunities presented in Asia and Central Europe and I'm looking forward to working even more closely with them both".