Tesco's proposed acquisition of Booker will face a probe from the competition watchdog after it formally launched an investigation into the deal.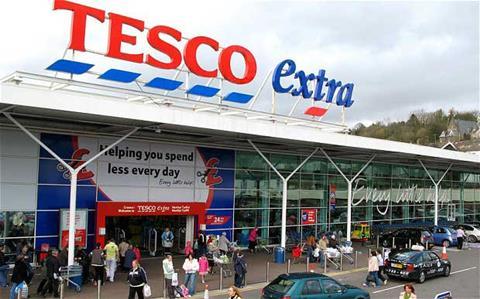 The Competition and Markets Authority said it will assess whether the £3.7bn merger could "reduce competition and choice for shoppers and other customers", such as convenience retailers that are currently supplied by Booker.
The first phase of the investigation will run until July 25, with the CMA inviting interested parties to submit their views by June 13.
Following the first phase, the merger will either be cleared, or a more wide-ranging investigation will be launched, should the CMA identify a potential reduction in competition.
The watchdog said an in-depth probe could last up to 24 weeks.
A Tesco spokeswoman said: "We have had a constructive engagement with the CMA since the announcement of the proposed merger on 27 January and are pleased to have the formal process now under way."
Competition concerns
Tesco shocked the market in January when it revealed it had agreed terms on a deal to acquire Britain's biggest wholesaler Booker.
The companies' respective bosses Dave Lewis and Charles Wilson have moved to play down competition concerns by insisting that Booker does not own any of the c-stores it supplies.
Booker does, however, own convenience fascias Premier, Budgens, Londis and the Family Shopper discount chain and also supplies food service firms including Wagamama, Byron, Prezzo and Carluccio's.
One of Booker's rivals, Nisa, is among the businesses to have laid bare their concerns about the proposed deal.
Nisa boss Nick Read warned the takeover would cause an "enormous amount of pain" and claimed it would be "churlish" to think the deal would not be a threat to his business, as a result of Booker's increased buying power.
Speaking at Nisa's trade show earlier this year, Read said he expected the merger to face a full phase two inquiry by the CMA.
Some onlookers have suggested that Tesco will be forced to offload hundreds of Express convenience stores or its One Stop chain in order to receive CMA clearance.
McColl's boss Jonathan Miller admitted last week that One Stop would be a "perfect fit" for the convenience specialist, should Tesco be forced to sell the business.