The number of consumers expecting grocery prices to fall has almost halved since January, according to IGD's ShopperVista survey.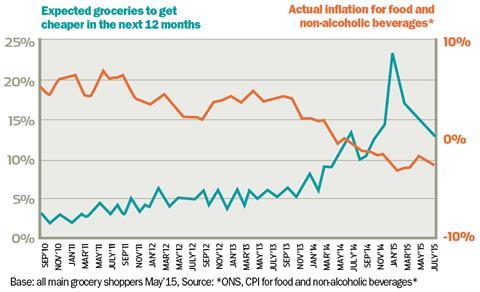 Following a peak this January, a decreasing number of shoppers expect food prices to fall in the year ahead (13% now vs 23% in January).
Although this is a fall in recent figures, it is still significantly higher compared with September 2010 when just 3% of shoppers said the same.
Shoppers' future inflation expectations are aligned to consumer price index (CPI) figures - as food prices decrease, the number of shoppers expecting food prices to get cheaper in the coming year increases.
Looking ahead, further oil price falls and forecasts for stronger global harvests will put more downward pressure on food prices, which is good news for shoppers.