Mike Coupe urges 'compulsory and measured targets' on sugar content in food and drinks
"Nothing less will work," he says in letter to The Times
Government anti-obesity plan only calls for voluntary action on sugar reduction
Sainsbury's boss Mike Coupe has urged the Government to toughen its anti-obesity plans by enforcing proposed limits on sugar in foods.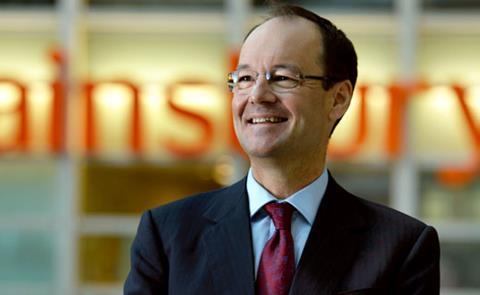 The long-awaited childhood anti-obesity strategy, published yesterday, revealed a move to reduce sugar content in food and drinks by 20% would only be voluntary. Measures to limit advertising and two-for-one deals on junk food were also scrapped.
In a letter to The Times, Coupe wrote: "We need compulsory and measured targets for the reduction of sugar (and other nutrients such as saturated fat) across the whole of the food and drinks industry. Nothing less will work.
"We have seen this with voluntary targets on reformulation and labelling, which led to a piecemeal response from business."
Sainsbury's is also understood to have been in favour of a ban on two-for-one deals on junk food, according to The Times.
The BRC also warned the Government to keep a check that voluntary measures might not be enough. "The Government must take leadership and make sure that this time this voluntary approach engages all food companies, including those that have historically lagged behind," said the BRC director of food policy, Andrew Opie.
The anti-obesity stategy did however confirm plans for a tax on soft drinks, with a Treasury consultation set to determine how the levy will work in practice.